Communal work
It is communal work that has made Naseuvu so beautiful. Women have planted flowers on the village's greens. Men have built sidewalks, a communal house, and the church. Today only the men are called; the dam the villagers have built in the mountain stream is clogged by branches and rocks and the water taps have stopped running. By working together, the men will re-establish the water flow in just a few minutes.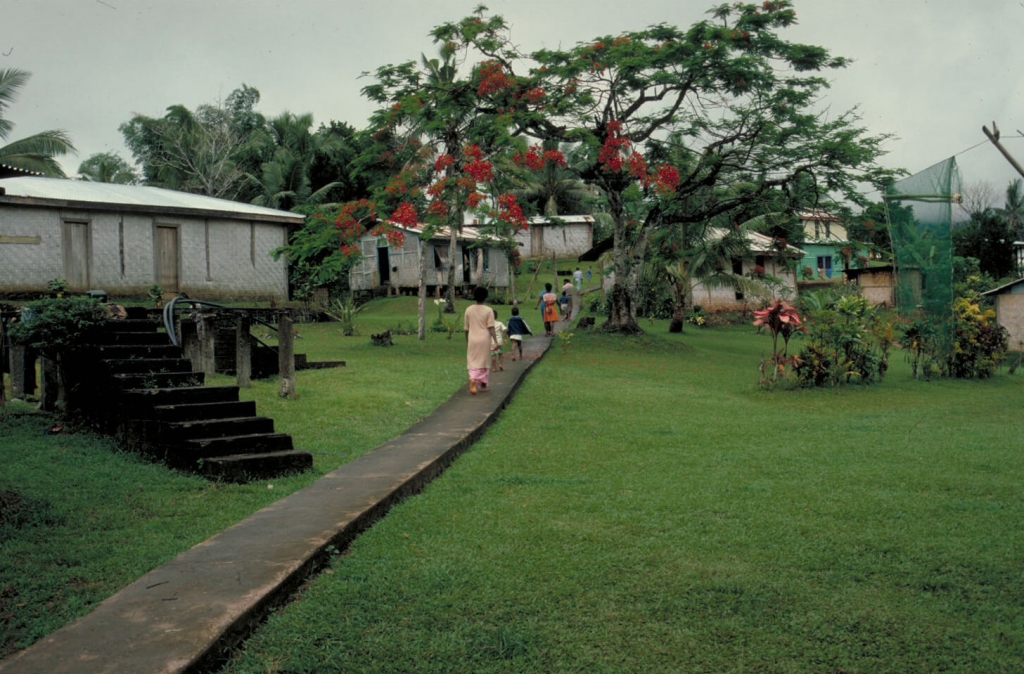 Concerned about the loss of tradition
When Silivia steps outside, her foot sinks into the muddy earth. It is the rainy season. Just yesterday, her husband, Ratu Abele, was binding the last leaves on the cooking house' s roof, one of the few buildings still made in the traditional style. His father, Ratu Valetino, is so concerned about the loss of tradition that he insists the whole family must learn the craft. In Fijian society, power descends from the paramount chiefs to village chiefs, who distribute the garden space to their villagers, and down to sub-clan chiefs like Ratu Valetino, who represent the needs of their particular tribe.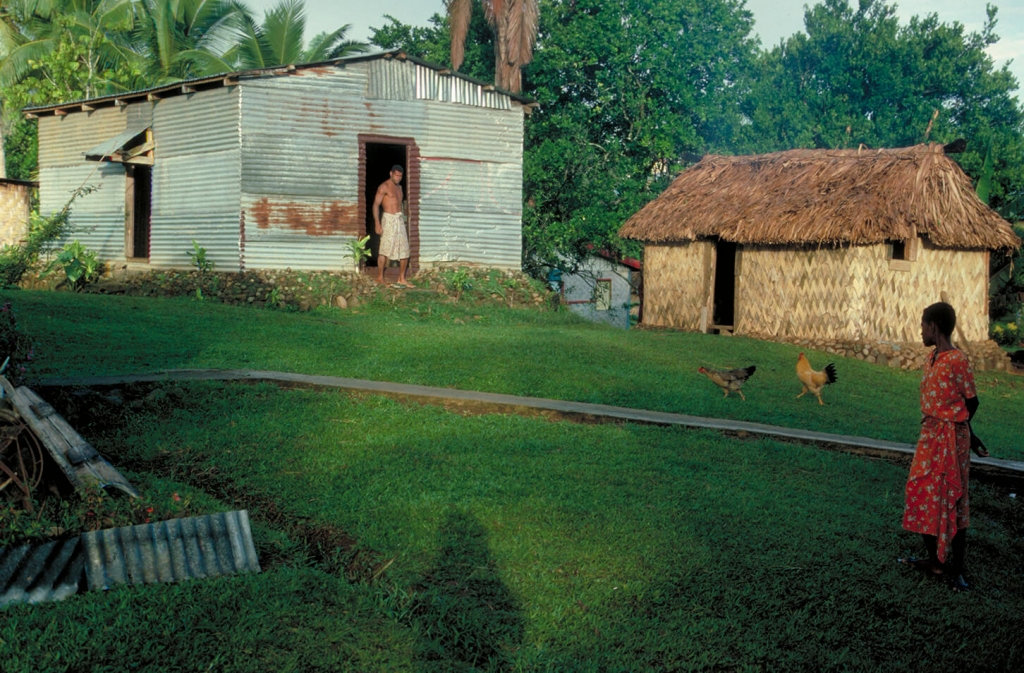 Rebuilding after each cyclone
Ali the village kitchens are as new as Silvia's. The fragile buildings must be rebuilt after each cyclone. Ratu Abele has rebuilt both his houses three times. Ratu Abele decided to rebuild the roof and walls of his sleeping house with the iron. His father obliged him to use bamboo and leaves for the kitchen as not to lose the knowledge of building the traditional way.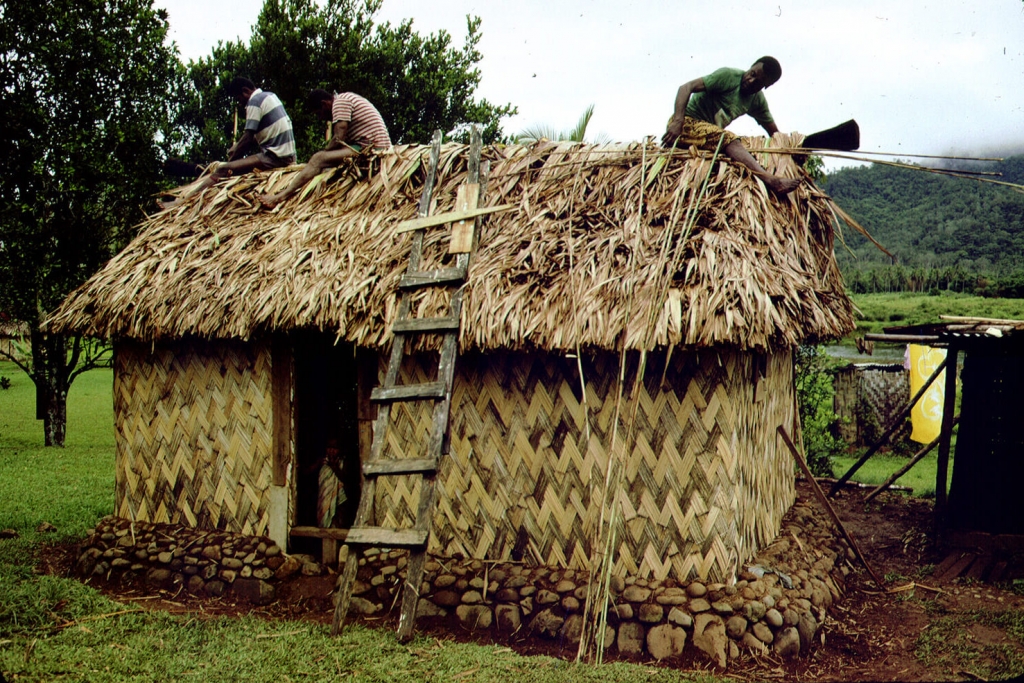 It's an adventure, it's awakening, it's human