With today's departures, there are only six young men left in the village
6:30 "The boat is coming!." "The boat is coming!." The white silhouette of Compass Rose 11 is passing the coral reef on its way to the main town of Buala. The ferry has been out of service and everybody has been waiting for its return. Michael, Selwyn's oldest son, does not have a minute to lose. He is now two weeks late for the beginning of the school year at college in Honiara, the nation's capital. His sister, Jennifer, managed to get to her school in Honiara before the boat broke down.
Father and son paddle rapidly toward the motorboat. Her skirt trailing in the sea, Agnes stands with Christopher and Max, watching the boat disappear around the curve of the land. With today's departures, there are only six young men left in the village.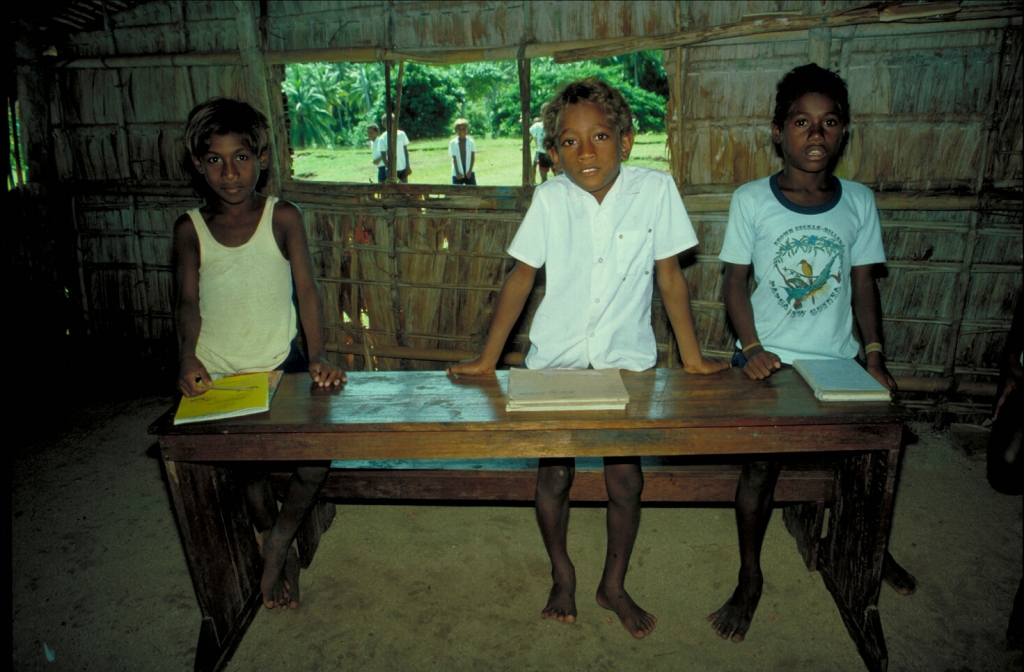 The call for communal work
7:00 The church gong sounds again. The church and school bells regulate life on Santa Isabel. This one is the call for communal work. A wall must be built inside the school building, to form two classrooms. Some men are needed to weave sego palm leaves together, and others to layer them into a wall. The primary-school bell calls the children, who have their own communal work. They pick up dry leaves and sweep the classrooms' cement and dirt floors.
Agnes has always been very shy and never attended school. Even now, she avoids speaking Pidgin English. Selwyn says: "With an uneducated woman, you are sure you will always have food to eat and a mat to sleep on." But Selwyn insists on education for his sons and his daughters and will let them choose their own marriage partners.
3:00 The morning was silent, but now children are yelling and laughing. At school, the afternoons are devoted to sports and games. As these activities are finished and the children run home, the sky turns dark gray, the wind gusts, and the tropical afternoon rain starts.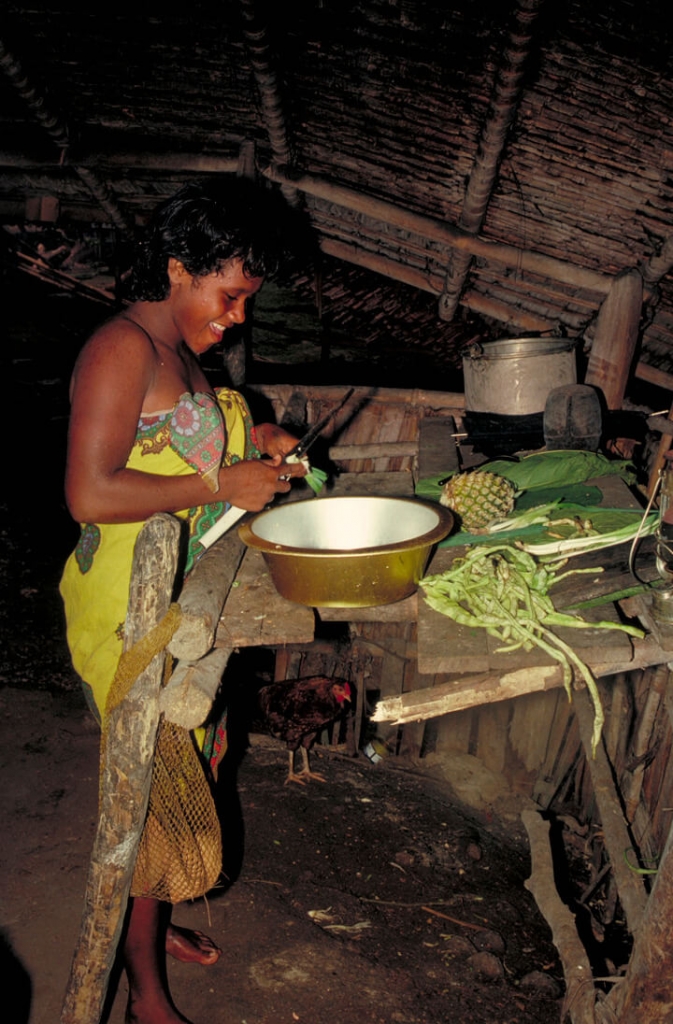 Selwyn fears for the future of the young who leave for the capital. "What will happen to them if they don't have the land to fall back on?" he asks.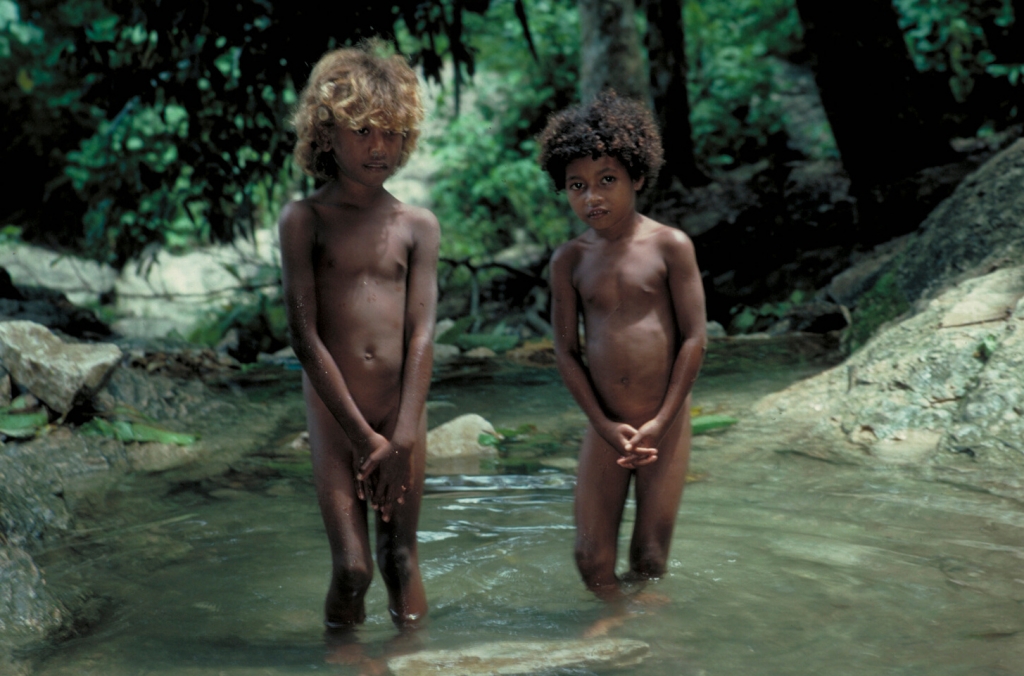 It's an adventure, it's awakening, it's human