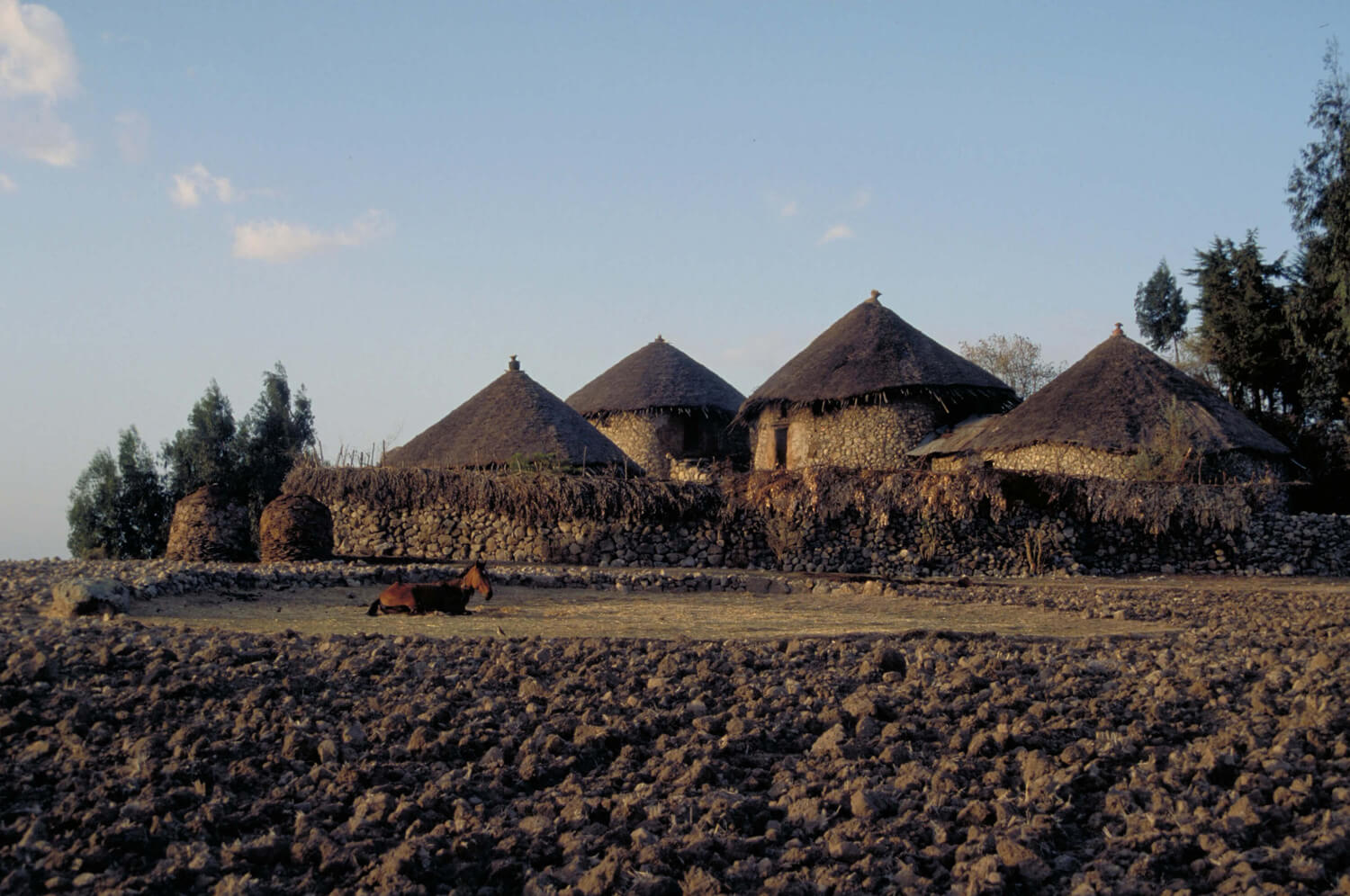 At nearly 3,000 m altitude, Belay has a panoramic view of the other hills where farmers are heard calling to their oxen ahead. So much land he can see, but so little is for him.
So much land he can see but so little is for him
In the field, behind his oxen, Belay not only turns the dry earth but also the heavy rocks. They give shadow to the fields and keeps moisture in the soil (8) but Belay says if he leaves them there in the field it's only because there is no place to put them. If he puts them on the side they will automatically be on someone else's land and this could get him killed.
Too many people for too little land means that there is no unused productive land inEthiopia's highlands. The stress of survival on so little land gets people nervous and aggressive towards anybody stepping over the line.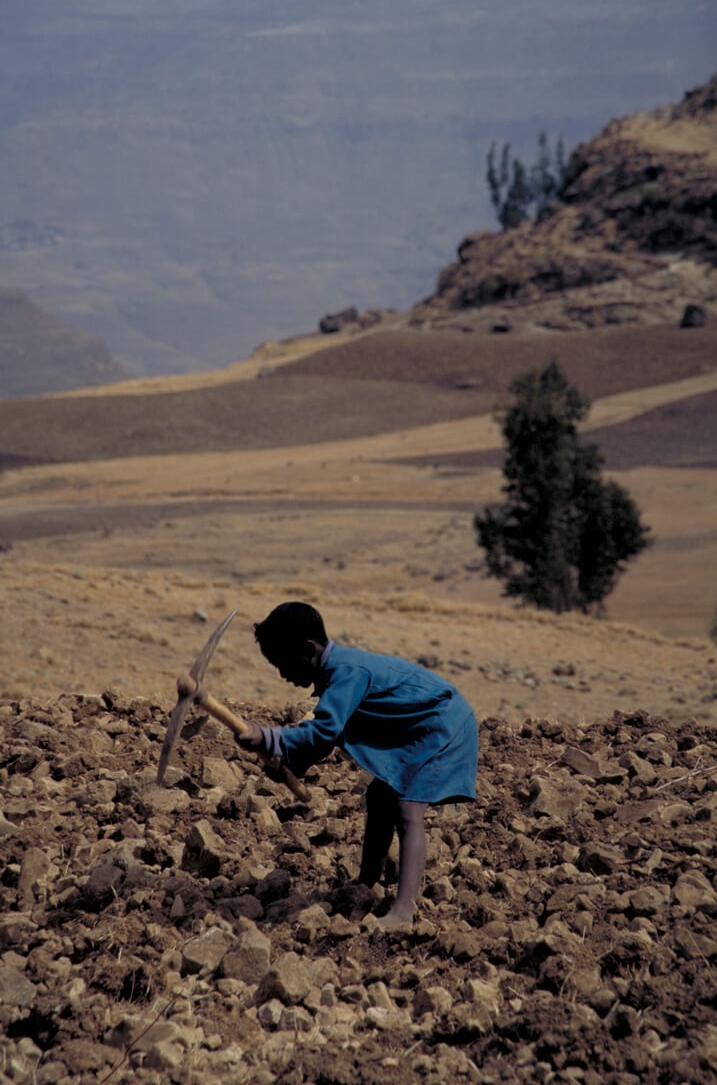 His grandfather requested to give half the land to one faithful worker
When Belay got married he went to live with Bizunesh at her mother's.
Only 90-minutes' walk away, he was the closest one to his grandfather who lived alone. So, one day the old man asked his grandson if he would come to care for him until his death. In exchange, he would give him his land and house.
His grandfather had once owned a lot of land and many farmworkers during Emperor, Haille Selassie's time. But if he was a big or a small land-owner, Belay does not know. "He had land down in the lowlands, in the highlands, in all the different growing land the mountains offer."
But the feudal system and the emperors came to an end with the Derg (marxist) regime. As did land-owning. The "land to the people," said the government who became the owner of all Ethiopia's land. Belay's grandfather was left with five hectares of his less productive land.
Belay accepted his grandfather's request to give half the land to one of the faithful workers living in the courtyard for over 20 years. Today, the two families do not live comfortably side-by-side and Belay would prefer to have all the yard to himself.
He would also prefer to have 10 hectares to live the life he and his wife have planned, but land is still not for sale and last year the country's political life again changed the course of Belay's life. With still too many farmers without land, another land redistribution took place taking another half-hectare of Belay's land.
He says that the farmer to whom the land was given really needed it, but the decision was not easy to accept and feeding his family is becoming harder and harder. So, with what is left of his land dispersed in the very steep mountains, Belay harvested eight bags of wheat and three bags of barley (9) on the wide land he has near the house and three bags of beans, and one of lentils lower down the mountains where his land is only meters wide.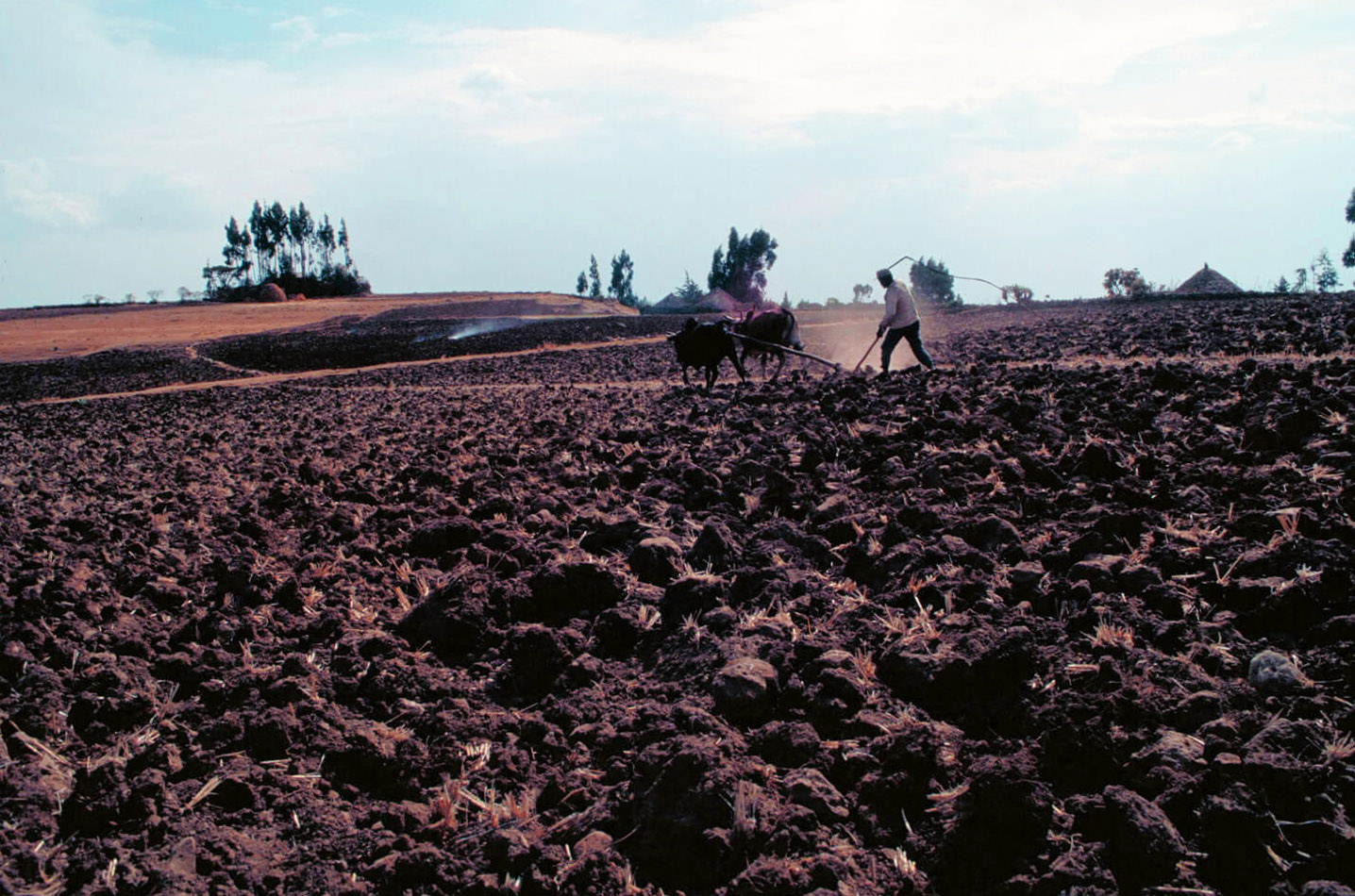 Pockets of famine every year
Despite the country's continuous famines, Belay has always managed and has never received food assistance or help. Bizunesh says it's because both of them never stop working. The heavens have also helped. The agro-climatic differences in the mountains of the country bring enormous differences in very short distances and at different altitudes.
There is too much rain for some, not enough for others creating "pockets of famine".
Just yesterday in town those who have radio access heard that people are experiencing famine nearby in North Shoa and in Welo, the neighbouring state which is always the country's most affected region. Belay has not heard this, but he knows it will be another bad year.
The belg, the short rains that fall in February, have not come. "We have not seen rain since last August," says Belay. This morning, the rains would have made it so much easier for Belay to turn the dry earth. He now has to yell at his bull, holding hard to the plowshare even then, some of last year's roots do not want to come out.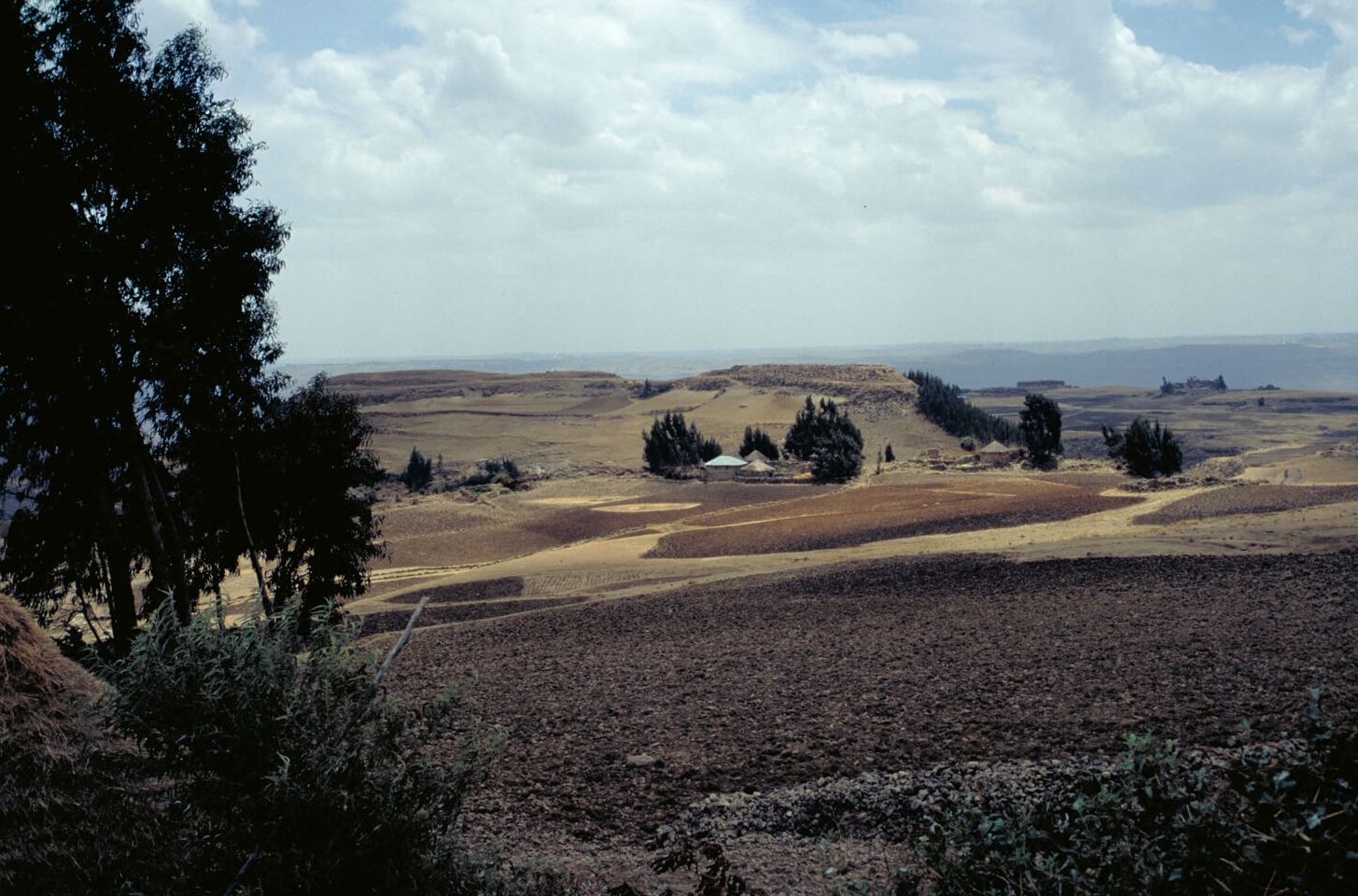 It's an adventure, it's awakening, it's human