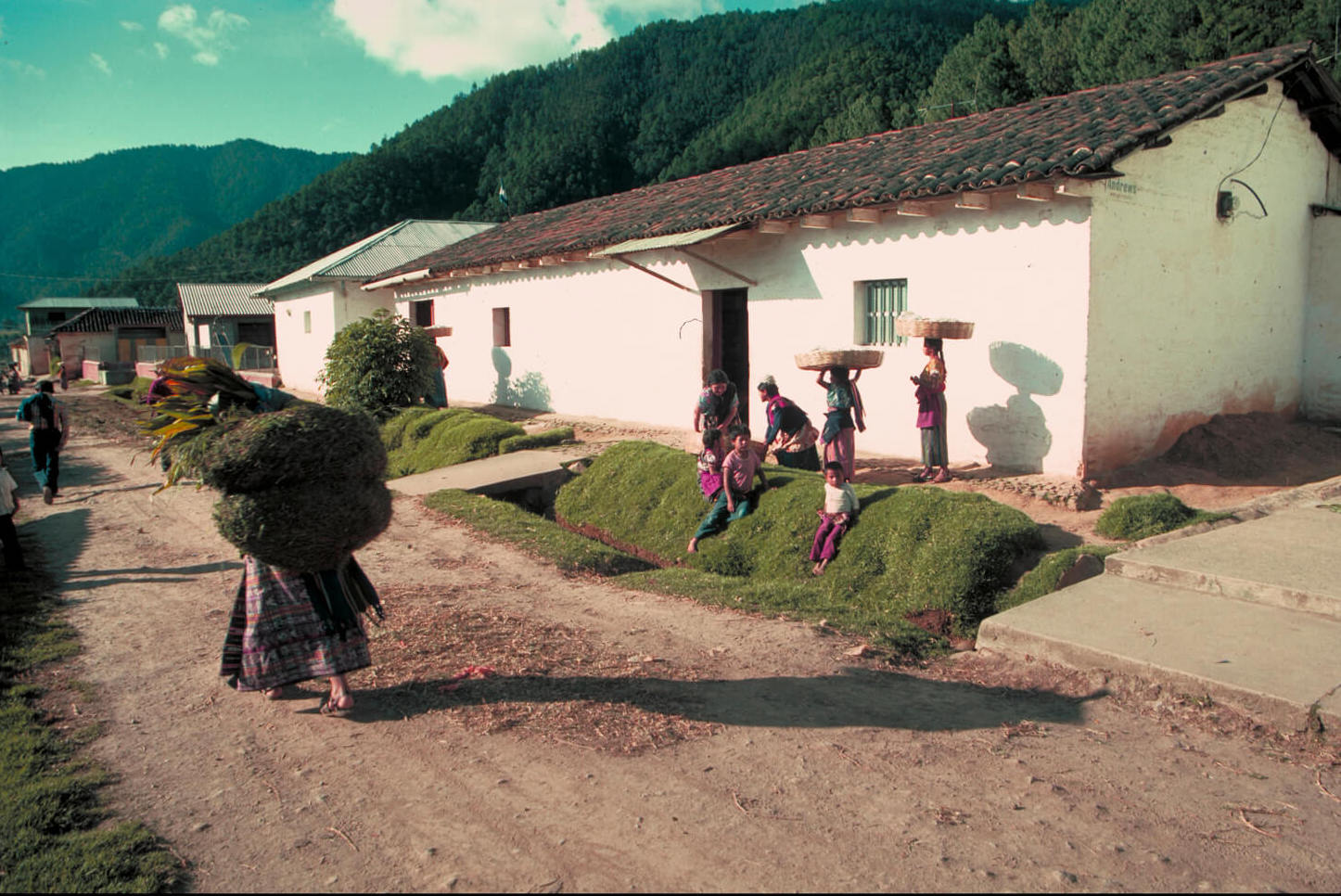 Looking forward to harvest
10:30 Benjamin returns from Totonicapan and climbs up to the top of the mountain to cut wood for cooking. Sometimes he brings back enough for Grandfather to sell for lumber. In three weeks he will no longer have time to do this, for he will go to work for the large landowners. Benjamin hopes one day to buy a field of his own-a daunting prospect in a country where farmland sells for around $4,000 an acre.
However, this family is fortunate. Grandfather owns twenty-six cuerdas (almost three acres) of land, the fruit of his lifetime's labor. Tired of the long vacation, the children look forward to the harvest. At last they will be able to share in the family's work. The corn for the year's tortillas will have to be picked, dried, and stored. Later the oats and wheat will be cut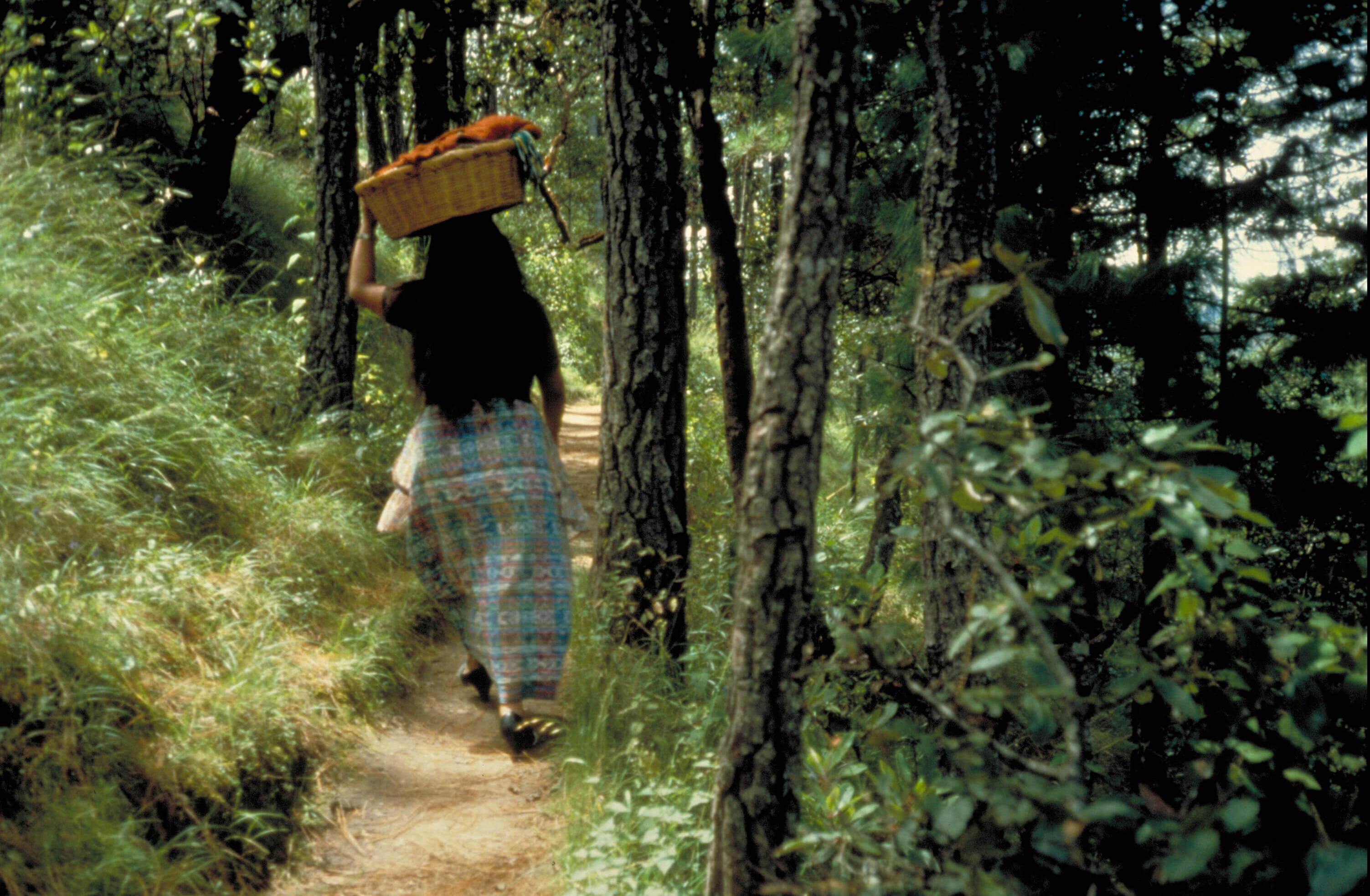 Grandparents' house is just across the patio
When they were small, Johana carried them on her back as she wove. By the time they could walk, their mother's work had already become a part of their lives and so the children accept her lack of attention towards them. They are independent, and the older ones naturally look after the younger. Now they leave for their grandparents' house across the patio. It's a lively home and their gentle grandmother is always willing to spend time with them. Their aunt Rachel and uncle Nefteli also live there.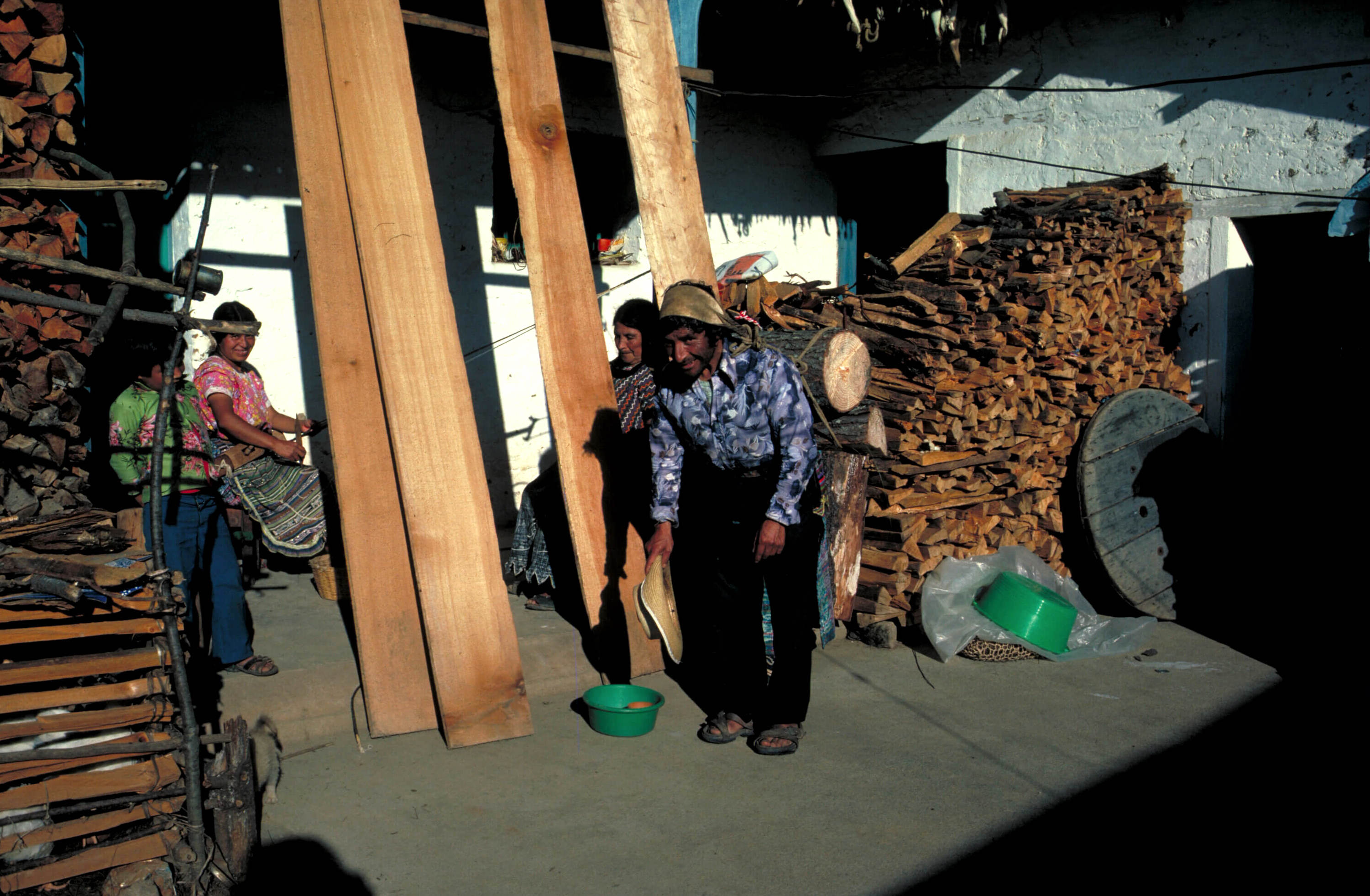 It's an adventure, it's awakening, it's human