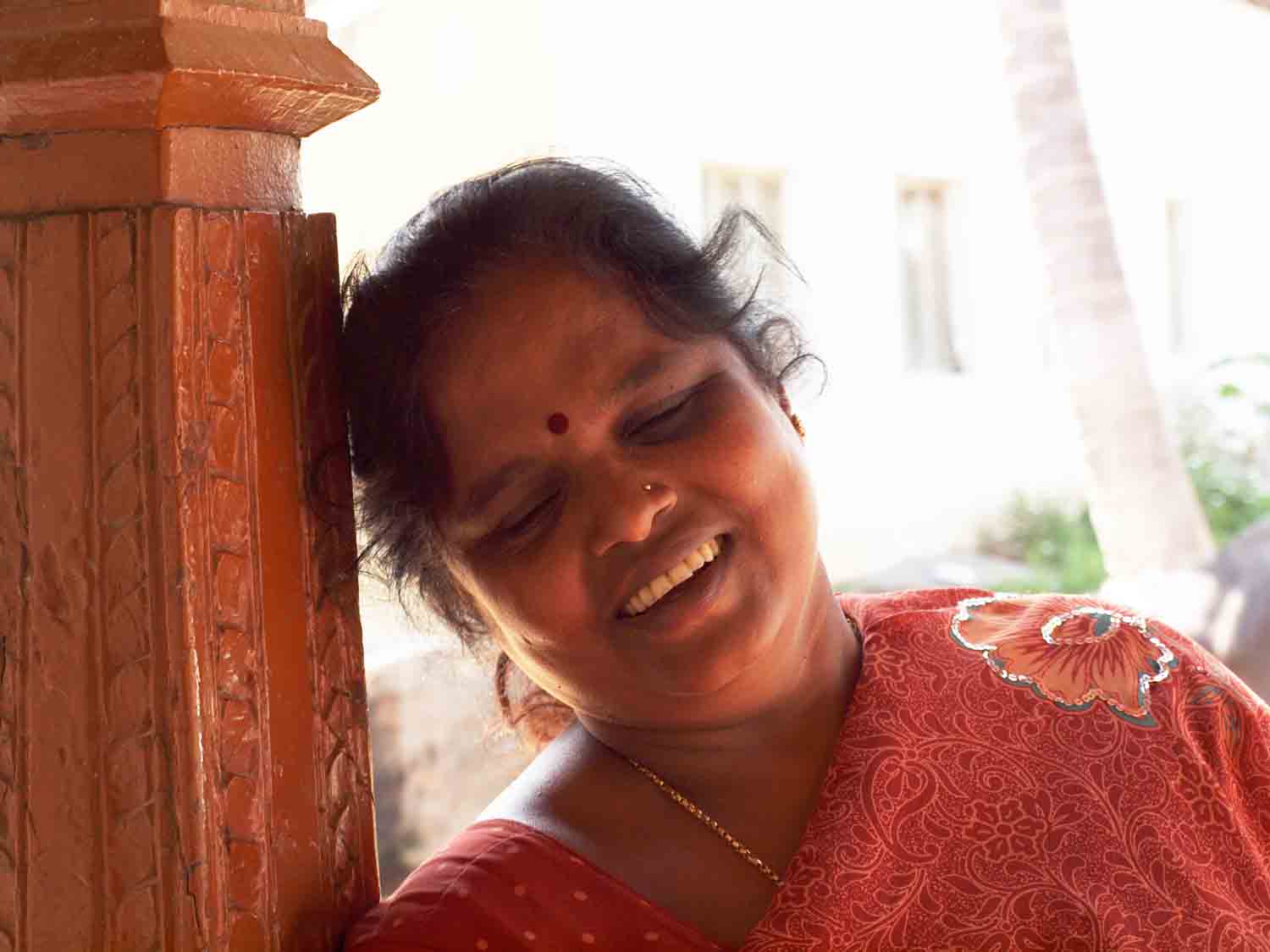 Dana gets into her morning routine with resigned steps and with the energy of someone who has closed herself to dreams. She cleans the dishes from the night before at the street tap and wipes the tile floors before having her breakfast and dressing for school. She does not think of revolting at her chores, sitting down could mean a good beating by her mother. On Sunday, she will wash the family's clothing and beat the each garment on the rough cement with the rage that seems to build within the teenager.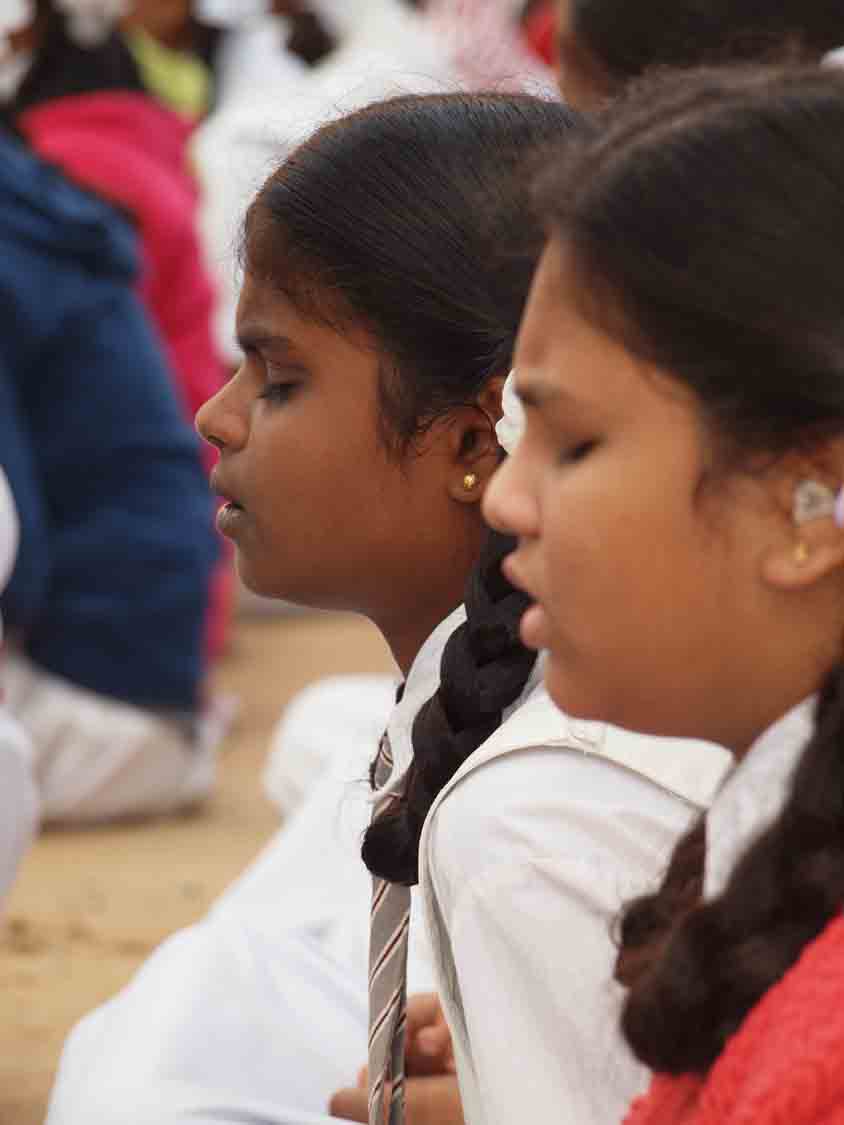 As every Saturday morning, at school, the day begins with meditation. Sitting in the school yard, the student sit in straight rows, repeating the mantras said by the teacher. Then a pooja is done by the school director demanding blessing for all the students. "This quiet moment helps them in their concentration and in their memory" he says. Maybe it quietens Dana's heart and makes her forget the last beating and too many obligation.
The school directors tells me " Here we worship Hanuman and we practice Raja Yoga. We give a traditional cultural education plus a modern education too. This is necessary as in the next 10 years the rural living style of the villages you see around our school will not exist anymore.

What will India eat? I ask

Industrial food like everyone else probably. He answers.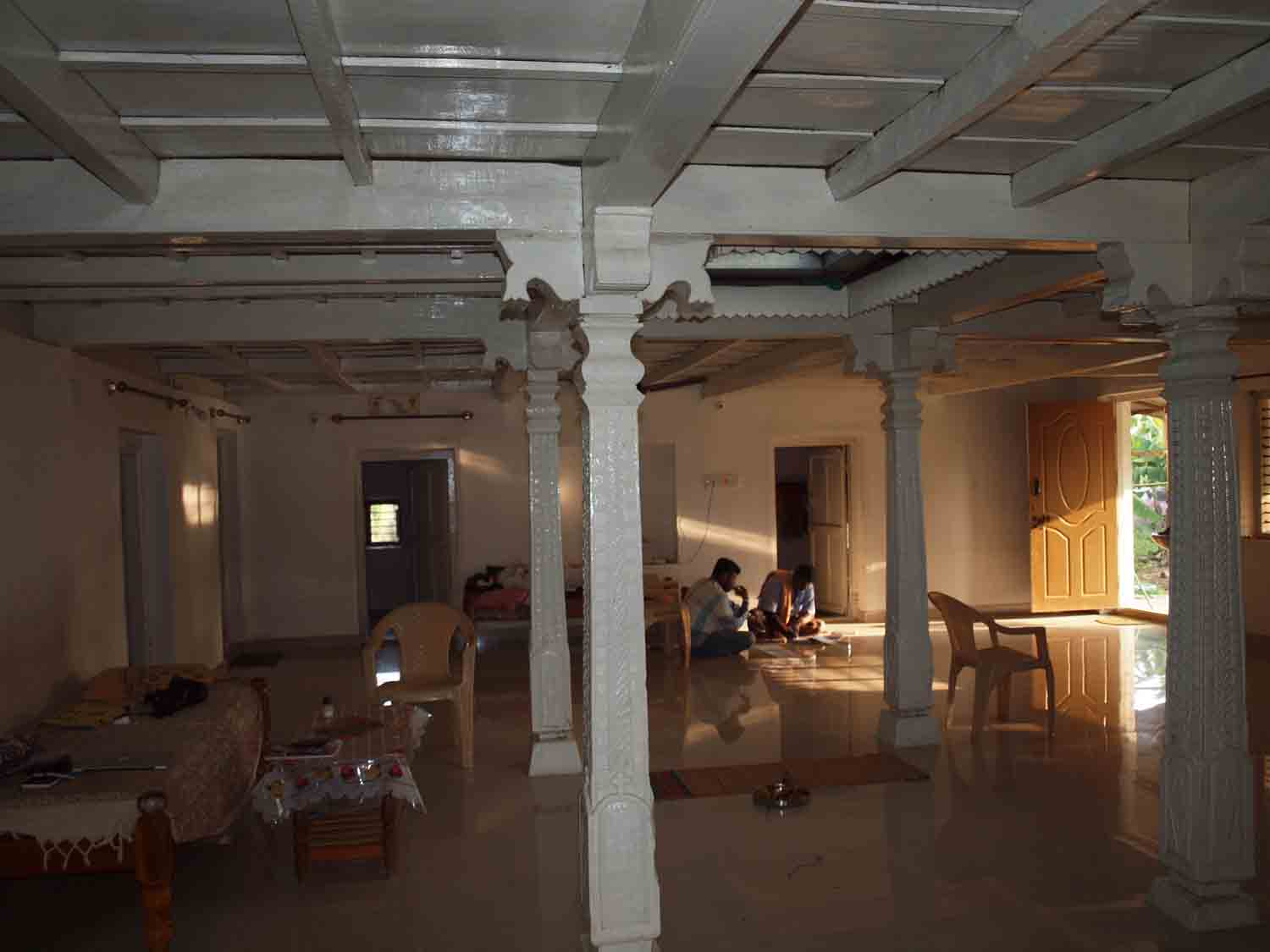 Shekhar is considered a middle class farmer and it is during the good years that he is allowed to make improvement in his family's life. This way he got this way his motorcycle and last year he finally finished his father's house soil in shiny tiles. The traditional house still had the opening in the roof that would let in the water rain captured for domestic use. Shekhar has covered the holes and they now have a spacious family room.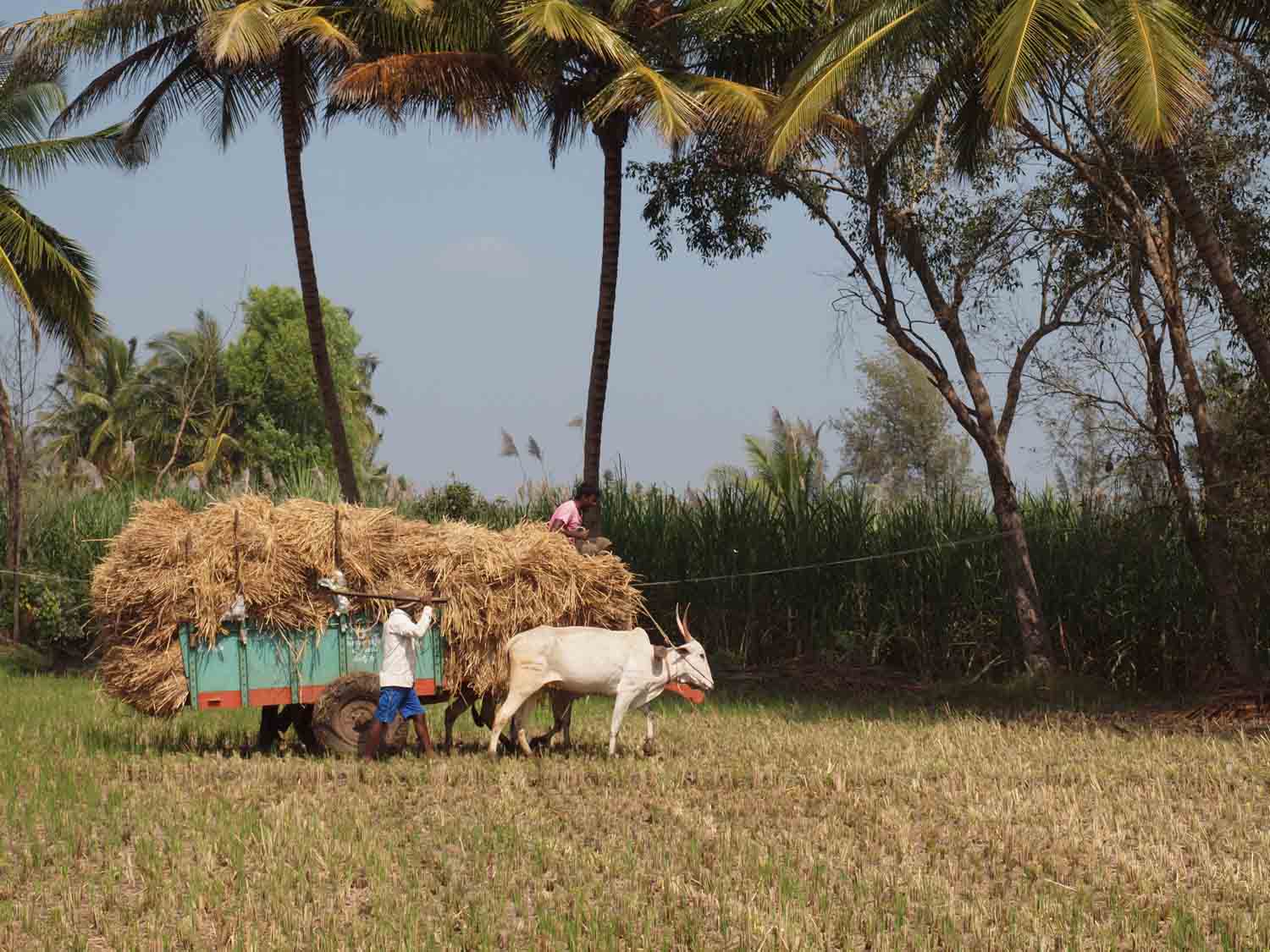 From the field on his cell phone Shekhar answers requests, solves problems and plans maybe tomorrow. He says, "Before we had phone, we had to go at people's door. We had to plan, now we do not plan anymore. Everything is done more at the last minute and we are less focussed."
It's an adventure, it's awakening, it's human