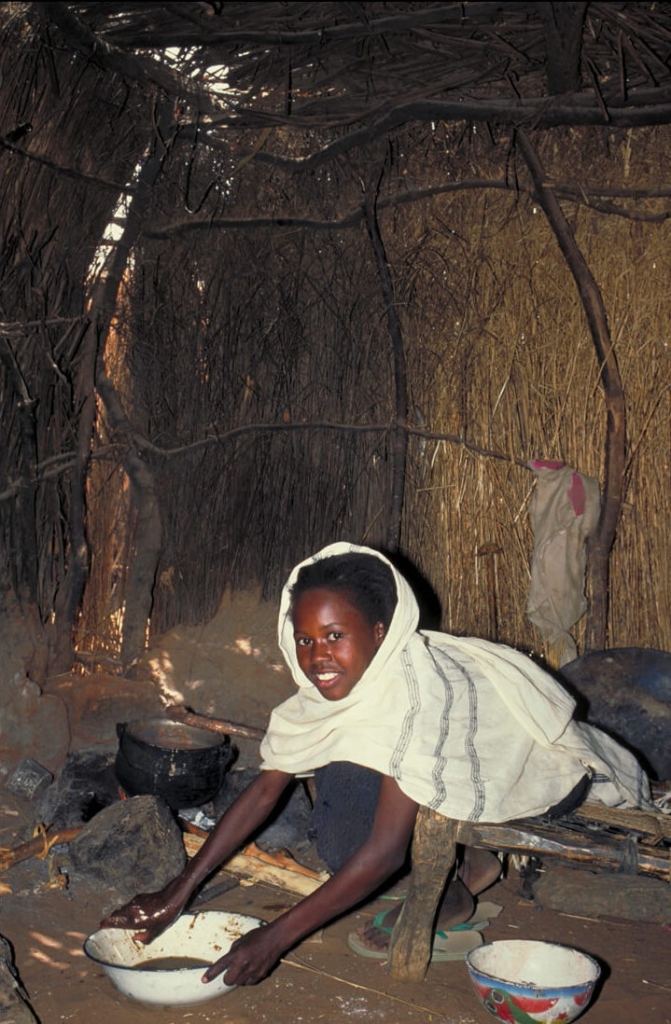 She says she fights back every day.
Amna, places her plastic jerricans by one of the water-pumps as she waits for her turn. She keeps her eyes on them, and with a struggling personality, she confronts the big boys who want to push her containers to take her place in the line. Amna says the boys are always like this with the girls at the well. She says she fights back every day.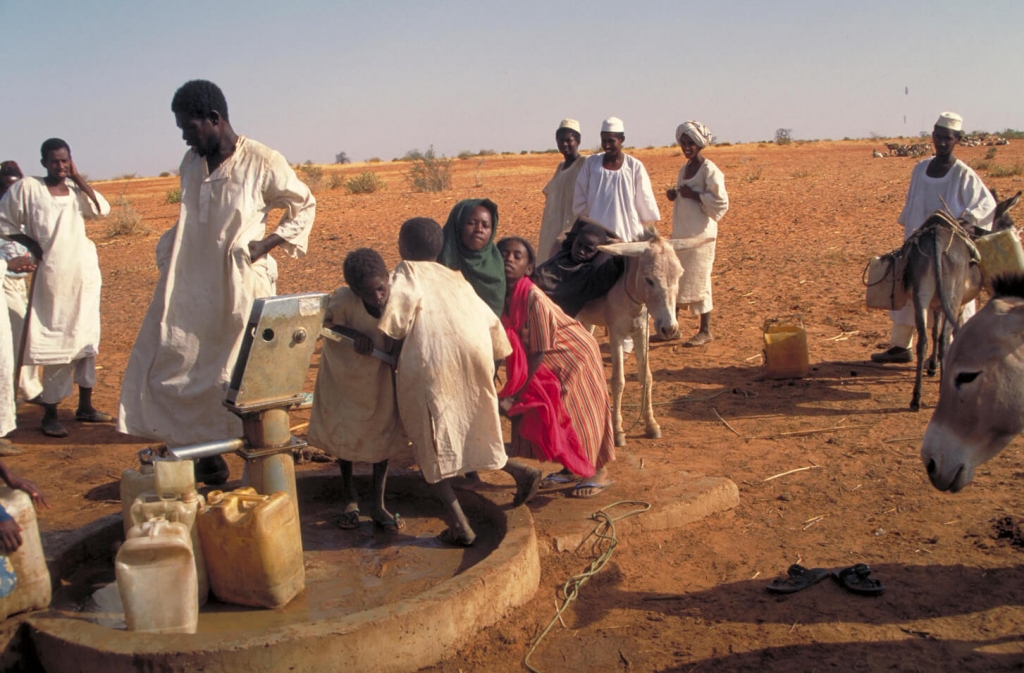 It's natural for girls to do all the work
11:00 Amna came back from the well partly walking, partly jumping on the back of other's donkeys to catch a ride. One of the boys had taken hers because his was to heavily charged. The rest of the morning hours's duty has been to watch over the smaller children. Now they are all in the kitchen hut where she is preparing the sorghum her mother has brought back after finally getting it ground. Omum's daughters cook and do all the housework as she did when she was a child. She says it's natural for girls to do all the work.
Her eyes shining with intelligence, wit and humour, Amna knows it is not true when she sees her mother points her finger to her head to say her daughter has nothing in her brain. She also stays silent when marriage comes into the discussion. Her sister Bakhita is 15 and her mother is already worried because no man has come to request her. "If a man comes tonight to ask for her, I give her," she says. When a man comes to ask for Amna she will give her too.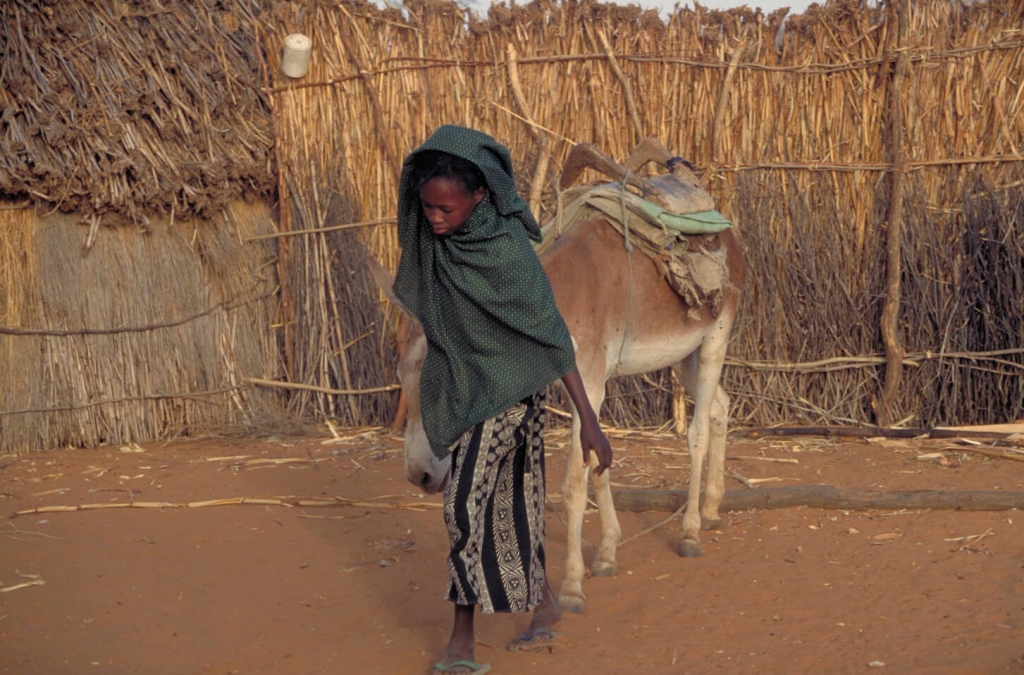 It's an adventure, it's awakening, it's human