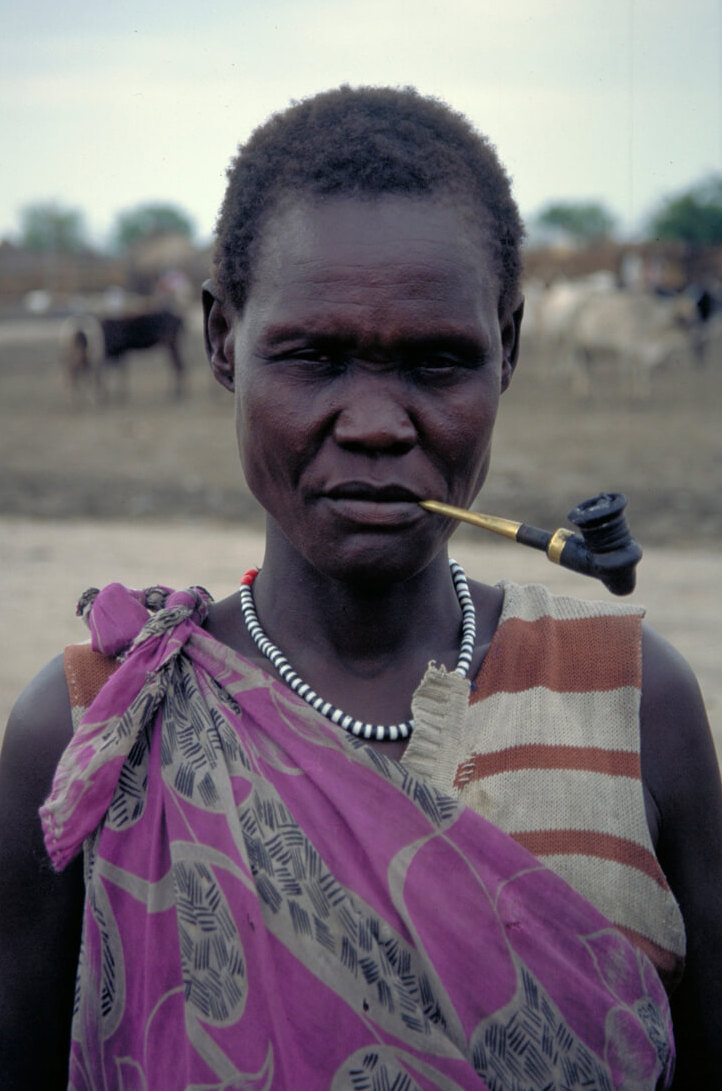 Scared of his wife
And Bol Adok is now scared of his wife and of the battle that will takeplace at home when she hears about his deal for Martha. The two have tough fights when they disagree and Bol Adok carries the scars on his body from his wife's beating and she can show the hospital paper where she had to be brought after the last fight. But Martha has the no-nonsense spirit of her mother and Bol Adok might end up fighting with two women even if he has only one wife.
Secure by land mines
Malakal is secured at night from rebel attack by land-mines, some of which are lifted each morning at checkpoints, allowing the town's displaced people to go in and out to their gardens during the day. Those heading out in the villages carry either sticks and spears. There are snakes out there, as well as enemies. The country is in a civil war and these people are not part of the rebel movements…
See full article >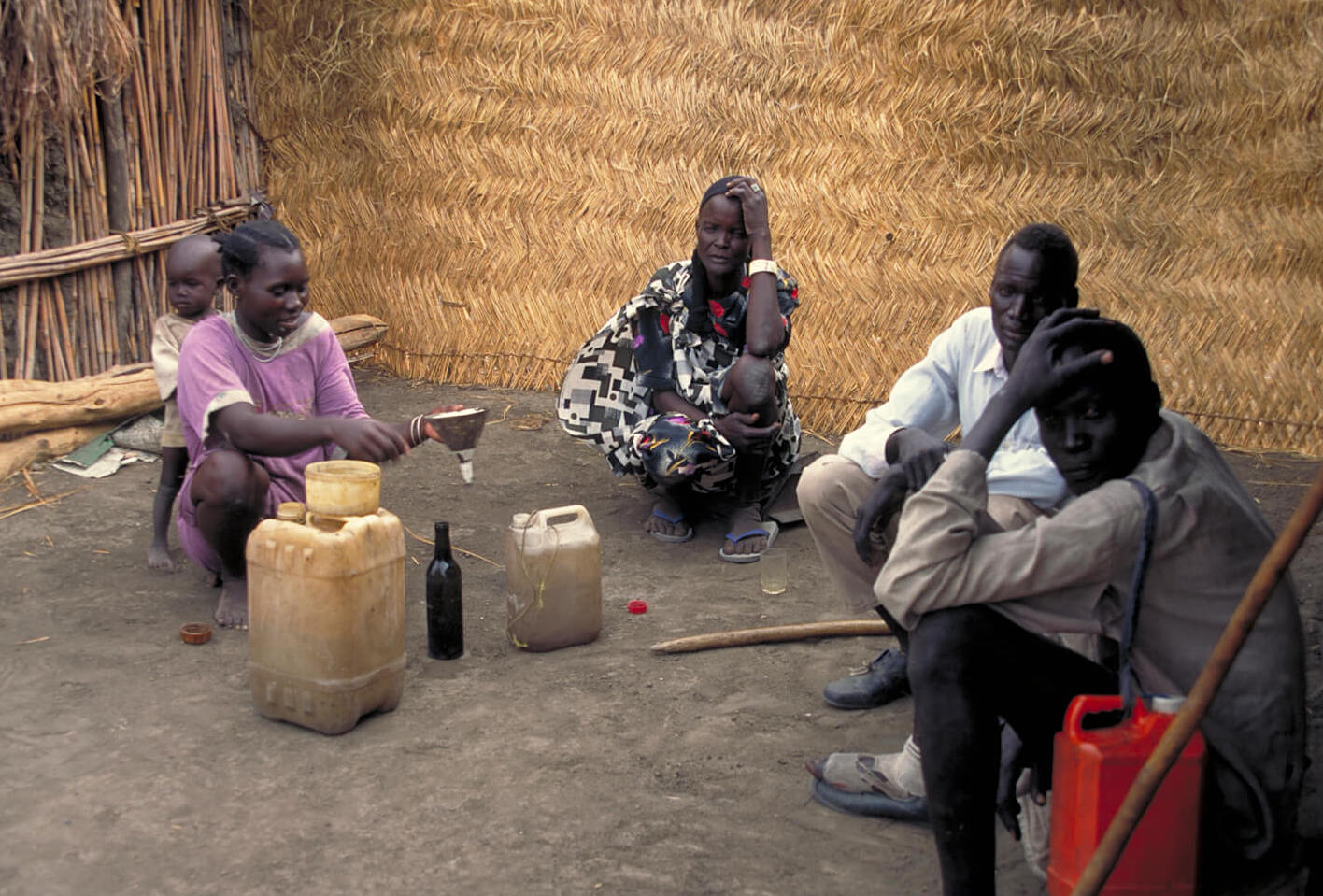 I am often asked: "Are you afraid?" – "Have you been in danger?" – I must admit that every time I went away from the family's huts, I was nervous. When we passed in front of the soldier's house going to the White Nile, I made sure my eyes would not meet the eyes of any man holding a rifle. But it is when I went to the market, that the eyes of drunken men upon me, convince me to stay as close to the family hut as possible. To make yourself disappear in such a place is a challenge but I learned early in my travels that, for my safety and good relationship, not to be provocative. However being provocative is quite natural with me. But Sudan, North and South was surely not a place to practice my art!
Paid five time more then a teacher
Cangjwok joined the national (Northern) army. He is well paid — five times more then a teacher. Bol Adok says this is the reason so many southern boys join the North's army. Those who join the SPLA do so because they believe strongly in fighting for the independence of the south. But what makes him the most disppointed with his son is that he never sends any money home.
(read more)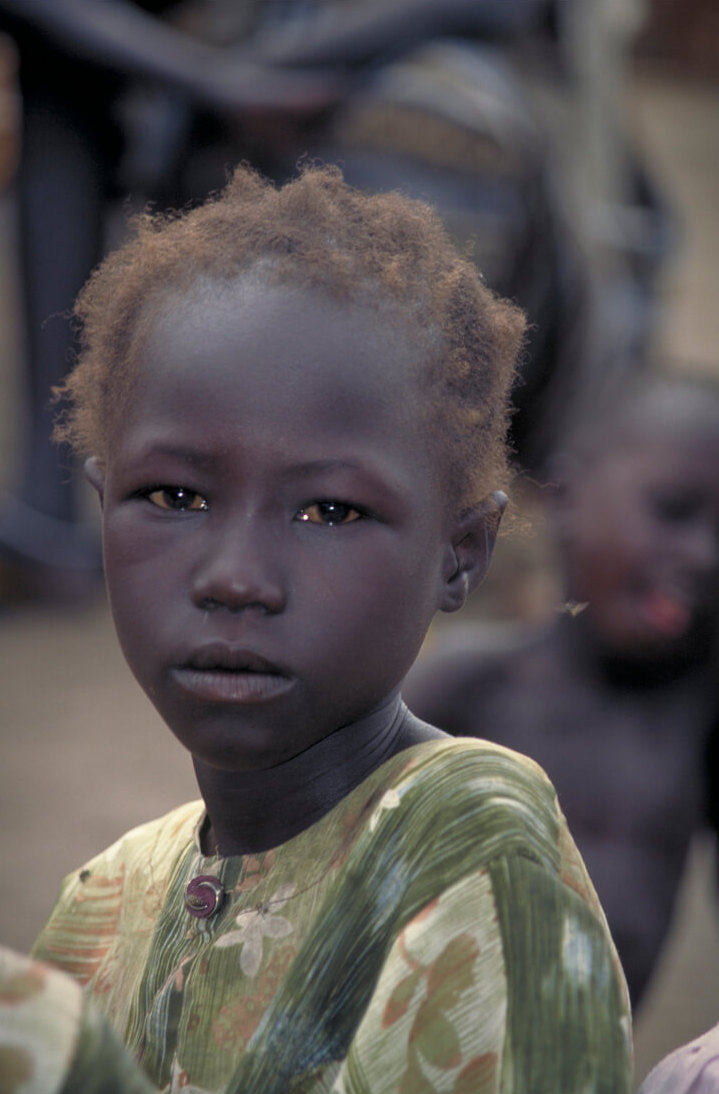 News is never the same when you know someone affected by what is going on in the world. It nourishes your empathy and your international mindfulness.
My heart tightens. When rape is a weapon of war, I wonder how they could have been able to get away.
NEWS: Malakal was the site of the November 2006. Battle of Malakal. Beginning in 2013, Malakal has been the site of numerous battles between government SPLA forces and the Nuer White Army, loosely commanded by the SPLM-IO which is headed by Riek Machar. The city has been overrun on various occasions by both sides.[4] As of October 2015, Malakal had exchanged hands twelve times during the civil war, and was utterly destroyed in the process.[5] (Wikipedia)
It's an adventure, it's awakening, it's human