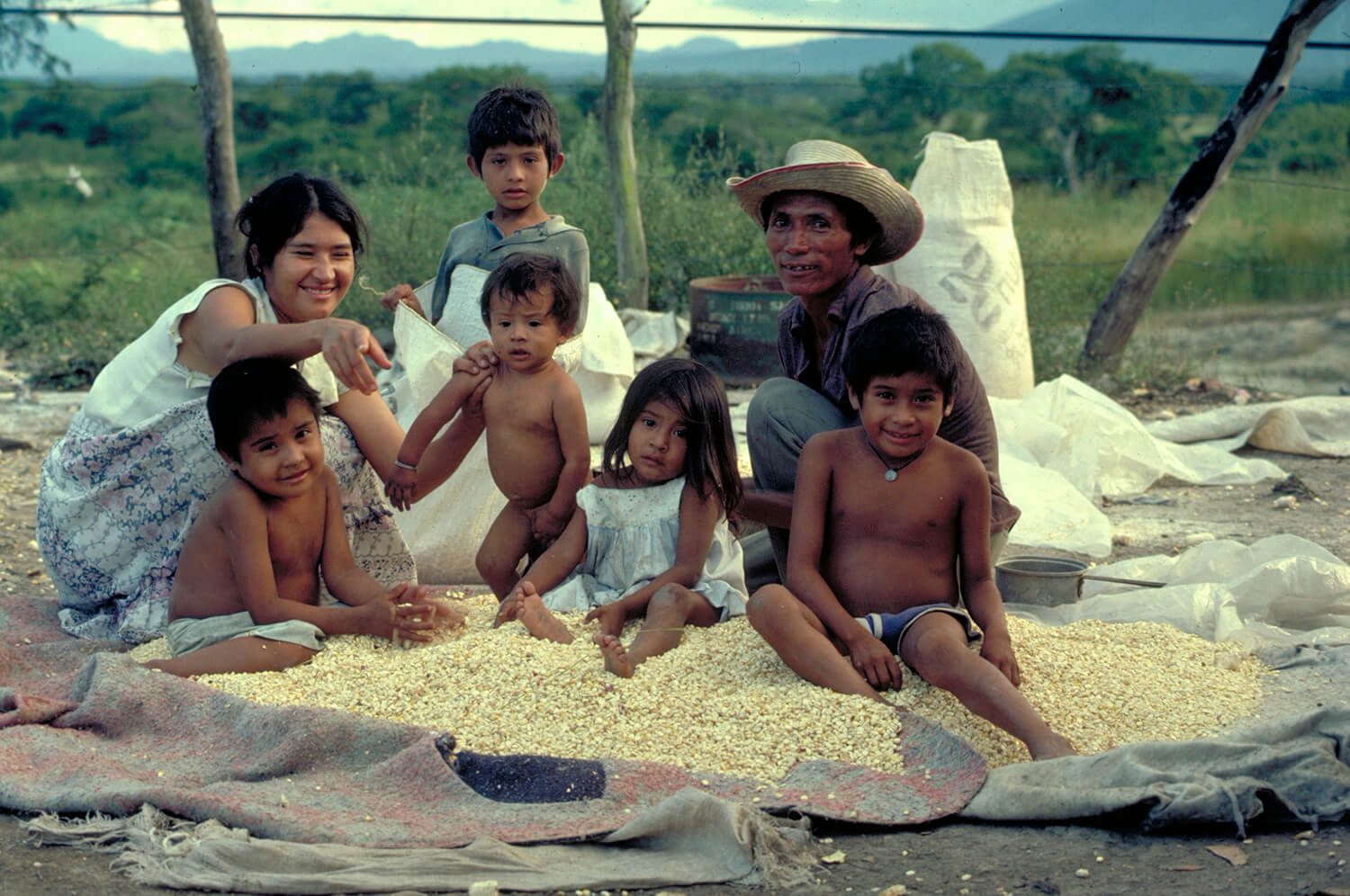 The first privilege
When I first saw the picture of the Ramirez family in Honduras I was almost disappointed. It was the family representing the second poorest country in America and I was looking at beautiful children who seemed healthy and happy. I thought everybody who saw it would come out with the classic line, "They're poor but happy." I thought that with this photo I wouldn't be able to communicate to my society which in a way has been as fond of poverty as it is has been of wealth, the reality of life for these people in the second poorest country in America.
True, these children seem to be well. However, for long periods of the year Emilia, their mother, can only feed them with tortillas made of corn. Trying to understand, I looked at this photo again and again and every time my eyes stopped at Emilia. When she woke up in the morning she smiled, sang and talked while starting her wood fire, despite the fact that everyone was pretending to still be asleep. Once night had fallen, it was her voice that would resonate as she talked to her new companion, the father of her latest child.
The river was 30 minutes walking distance away for the children who had to fetch the water they needed and the house was open to the wind and the cold. There were lots of runny noses and the children, although often dirty, shared a beautiful relationship with their mother. She saw them through the loving eyes of a person profoundly open to her children, so she cared for them and never pushed them away. Love was in the air. I understood upon my return, while looking at the picture, that these children reflected the love fed to themby their mother. Their eyes take us directly to their hearts.
While looking at Emilia's family, I thought of all the others I had lived with and realized that, no matter where or into what conditions we are born, the first and greatest privilege is to be born into a family of smiling, welcoming and loving parents. Smiling at your children, loving them and not turning them away when they come to you is a gift that will allow them to live in the hope that all their dreams will come true.
Whether it is in shantytowns or in the poorest places where I thought it was impossible to live, I have seen parents like Emilia who get up in the morning with a smile for their children whatever the conditions of their lives and of that specific day. Parents like Emilia are all over the world and their kids are the privileged children of the world. This type of love has no borders and no one country shelters all the privileged children of the world. It is not an economic condition, it is a condition of the heart, and one offered to few.
It's an adventure, it's awakening, it's human