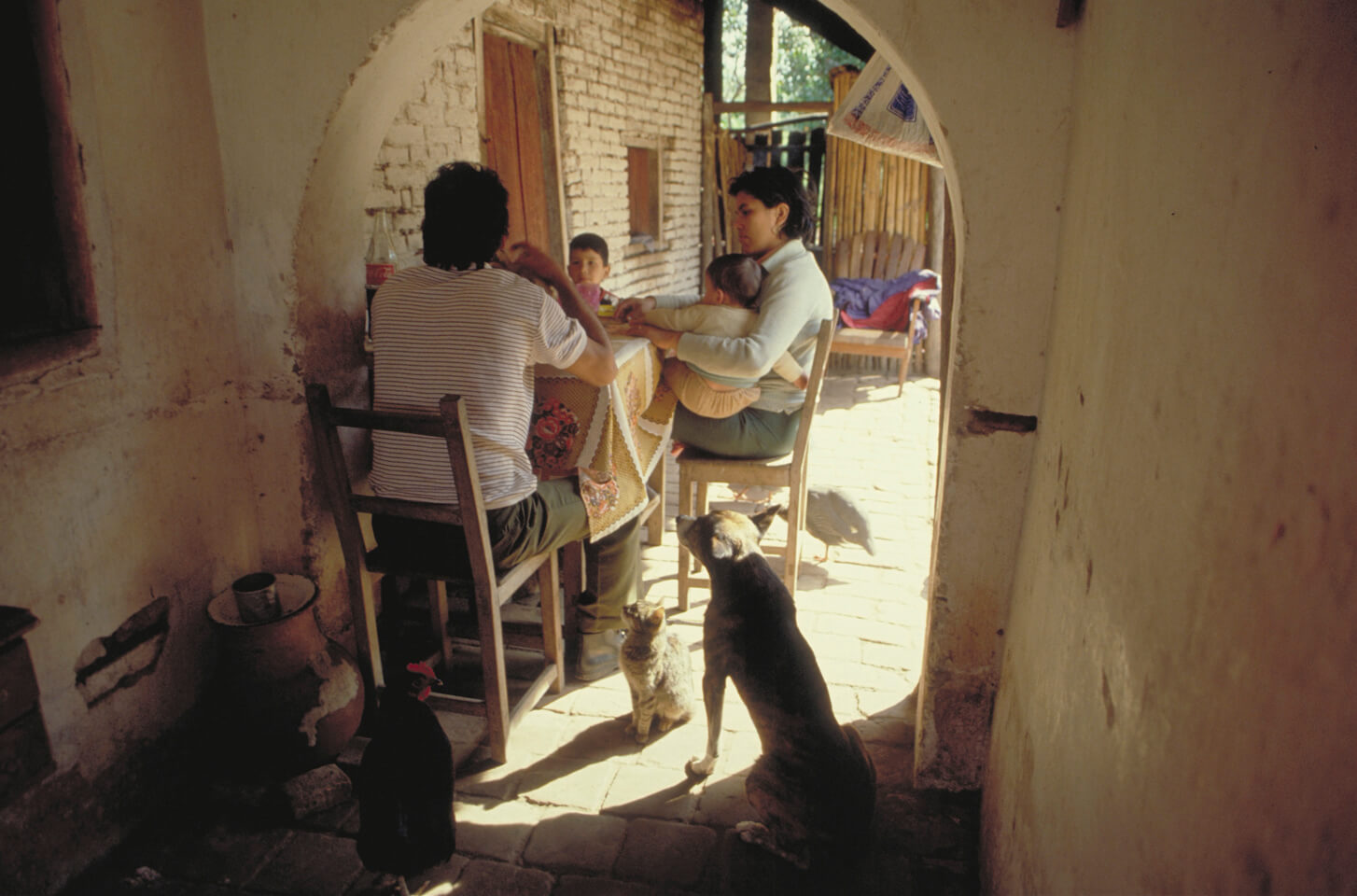 A tough tradition to loose
In the 30's, the Chaco war killed most of the men in the country. Soon afterwards, men began to keep many women. By the time the balance between the number of men and women is restored, it proves to be a tough habit for them to loose. But Catalina wants to keep Simeon only to herself! Happy or not, divorce is illegal anyway.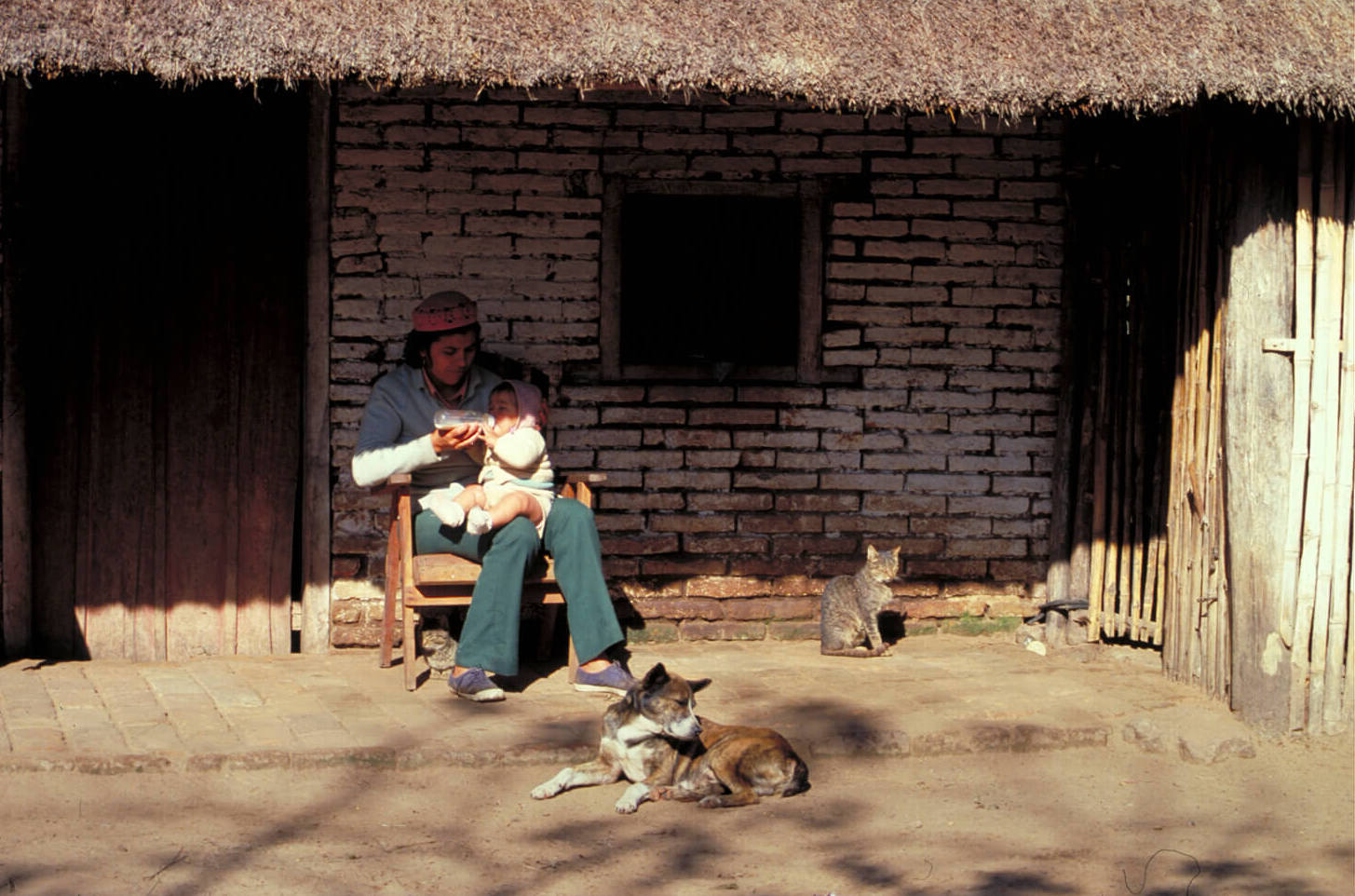 Catalina taught me to see beauty before seeing the poverty. It is her gift to me, on my birthday.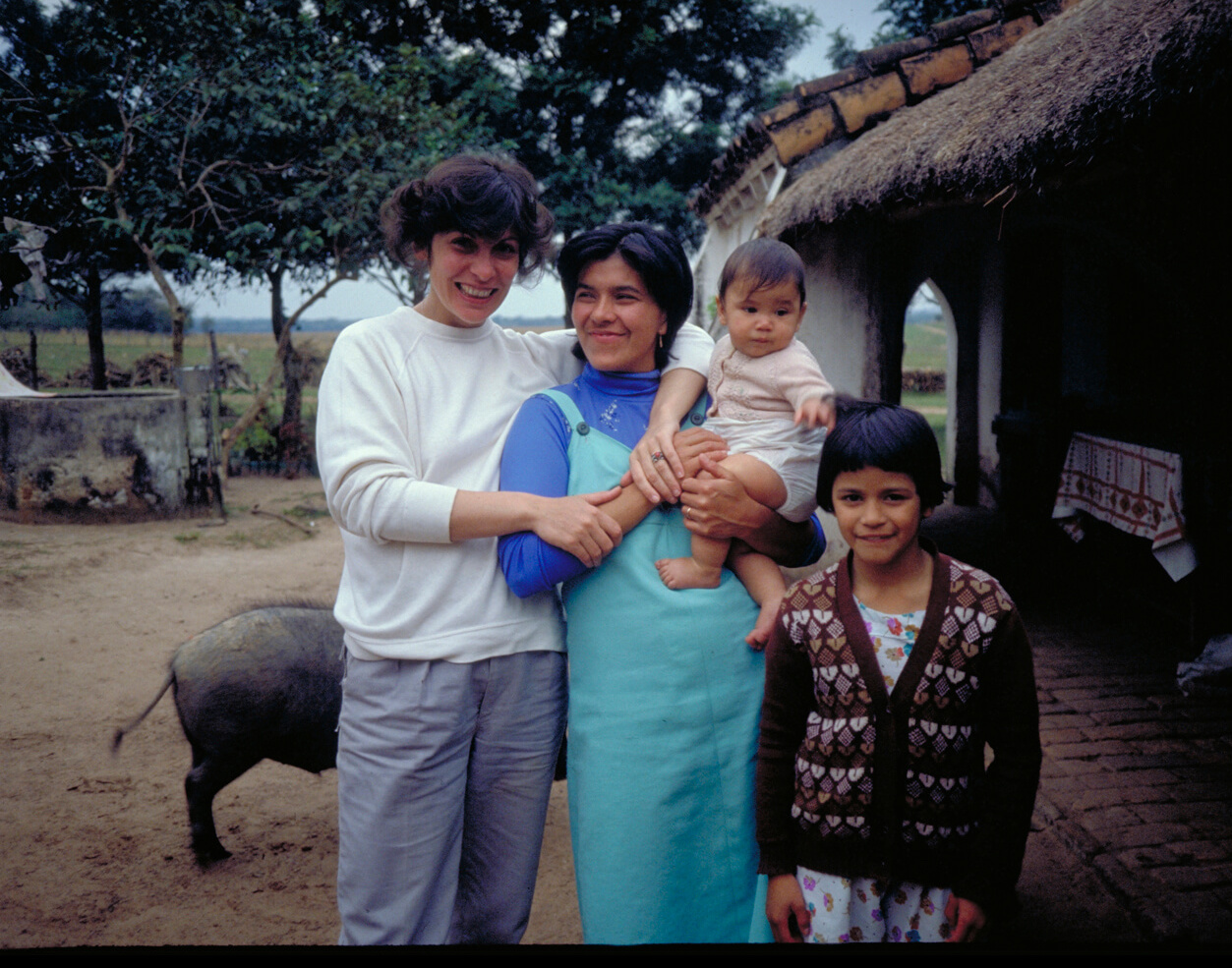 Wanting to return and to know….
Back then, the Burges Guerrero listened to everything regarding development. How has this evolution continued for them, they who had received vaccination shots, taken first aid classes as well as cooking and gardening lessons to better serve their family ? Have the parent's efforts eventually benefited the children? If so, how? Is the city easier to reach now? And is the last steam engine in a museum? What has become of this completely bilingual country (the language of the Guaranis and Spanish) after years of dictatorship and the multiple flooding caused by the deforestation of the Amazon to the north ?
Quiet Reflection Are the bamboo wall and its beautiful light still there? Is there still a gorgeous light coming into Catalina's kitchen?
The last steam train
It takes the Burges Guerrero six endless hours on the steam train to reach the capital city Asuncion, 100 km away from their home.A house without electricity.A water well in the yard. They go to the nearby medical clinic by horse. Then, the revolution ! A stove top with four rings and an oven also arrived for them. (see map)
It's an adventure, it's awakening, it's human