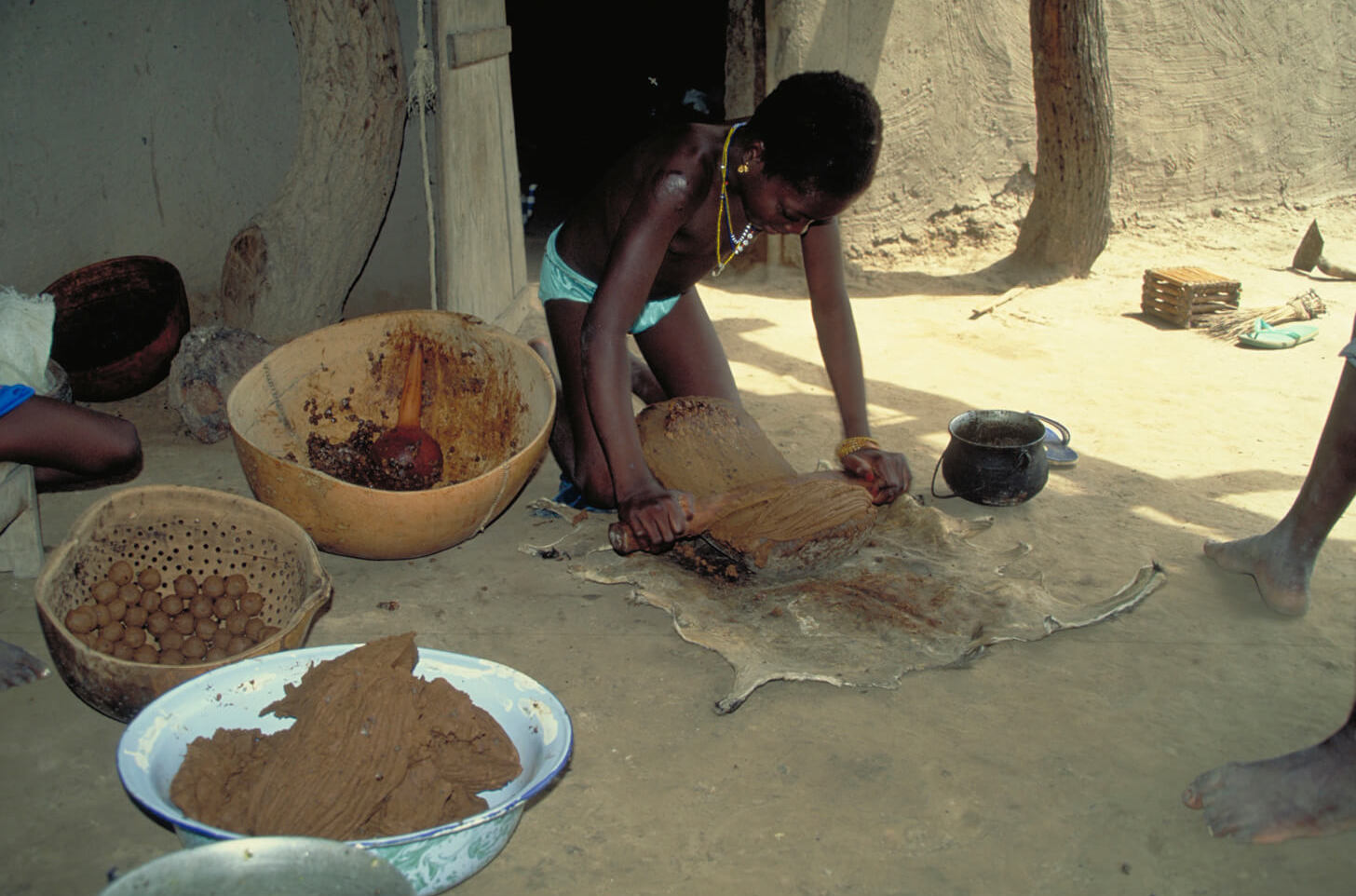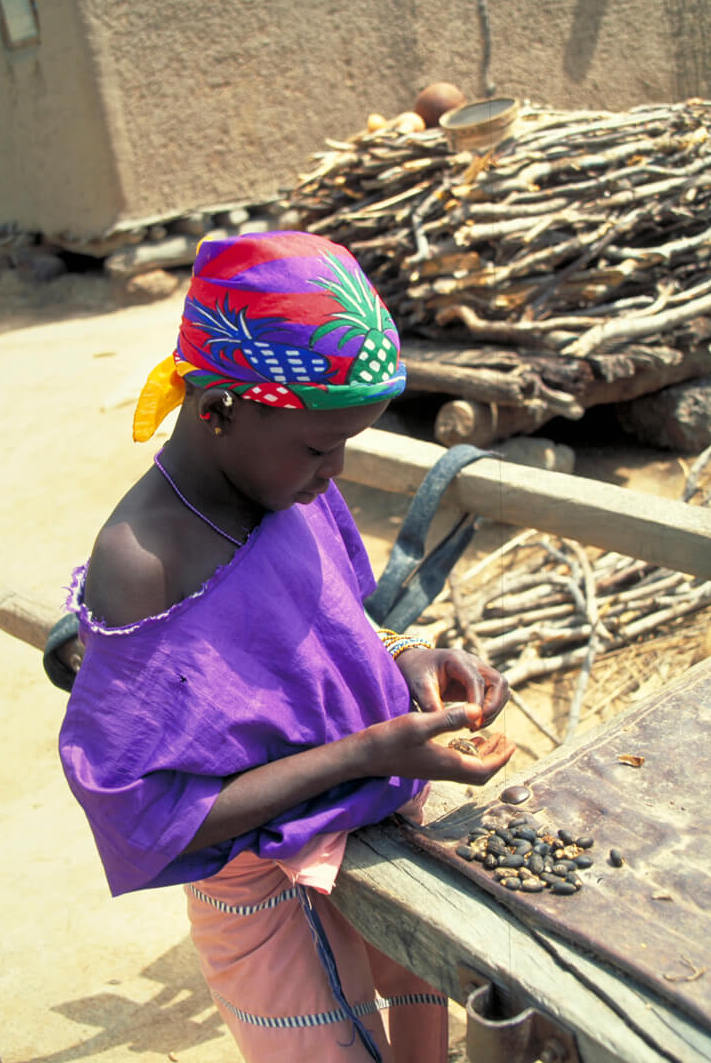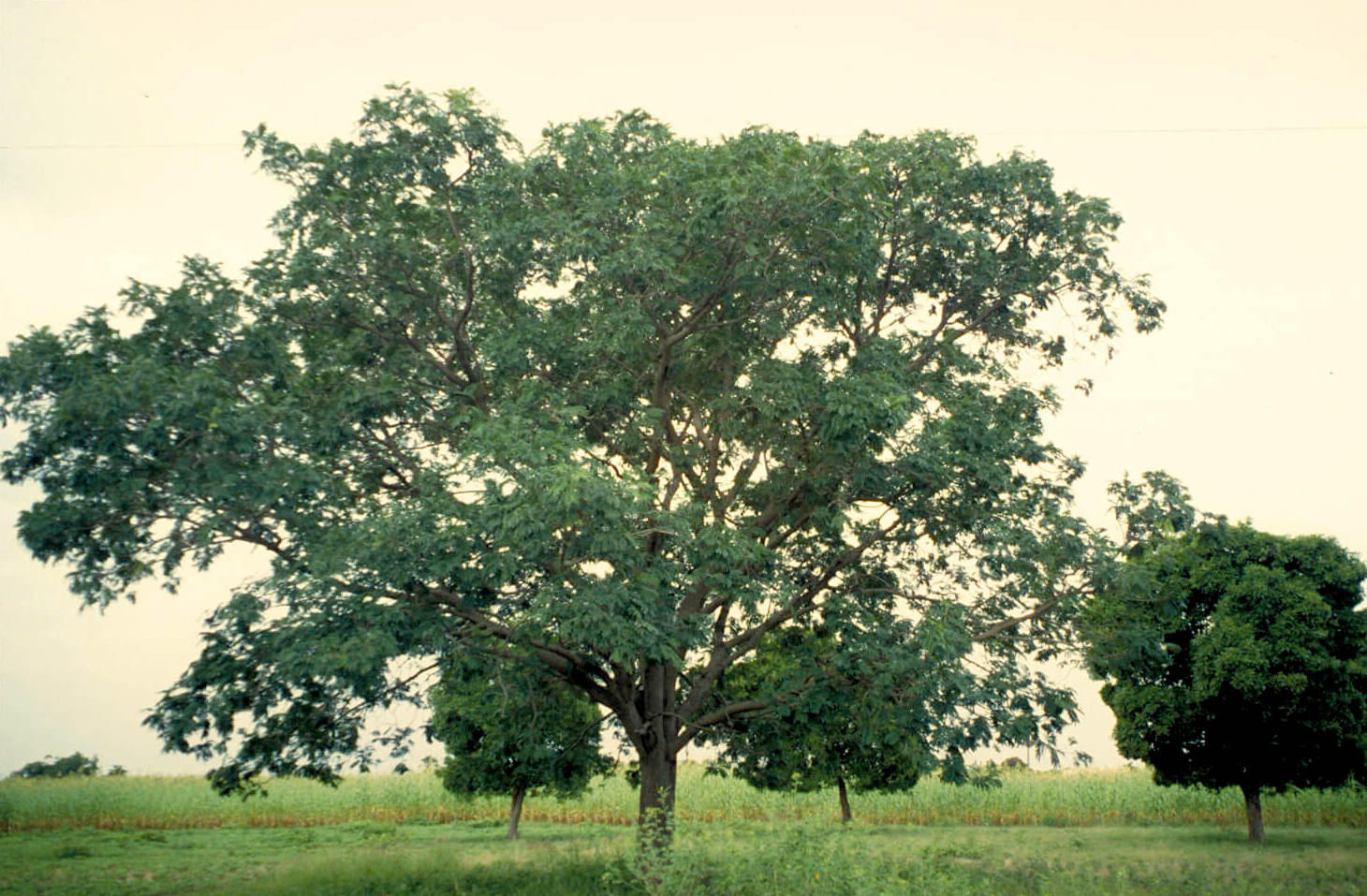 Making cooking oil
On her knees in front of the flat stone, Aramatou crushes the cooked karite nuts while Sofiatou makes little balls of them. Once heated, they will be used as cooking oil.
Karite butter has many uses
The Karite tree has been known and used for many years in West Africa.The tree's noble trunk provided wood for the king's bed. Its fruit is savoured and butter is made from its nut.The entire tree provides welcomed shade for travellers and field workers.
Karite butter has many uses:
culinary (chocolate, butter, candy, pastry)
medicinal (scar healing), cosmetics, ointment
lighting
tam-tam maintenance
soap making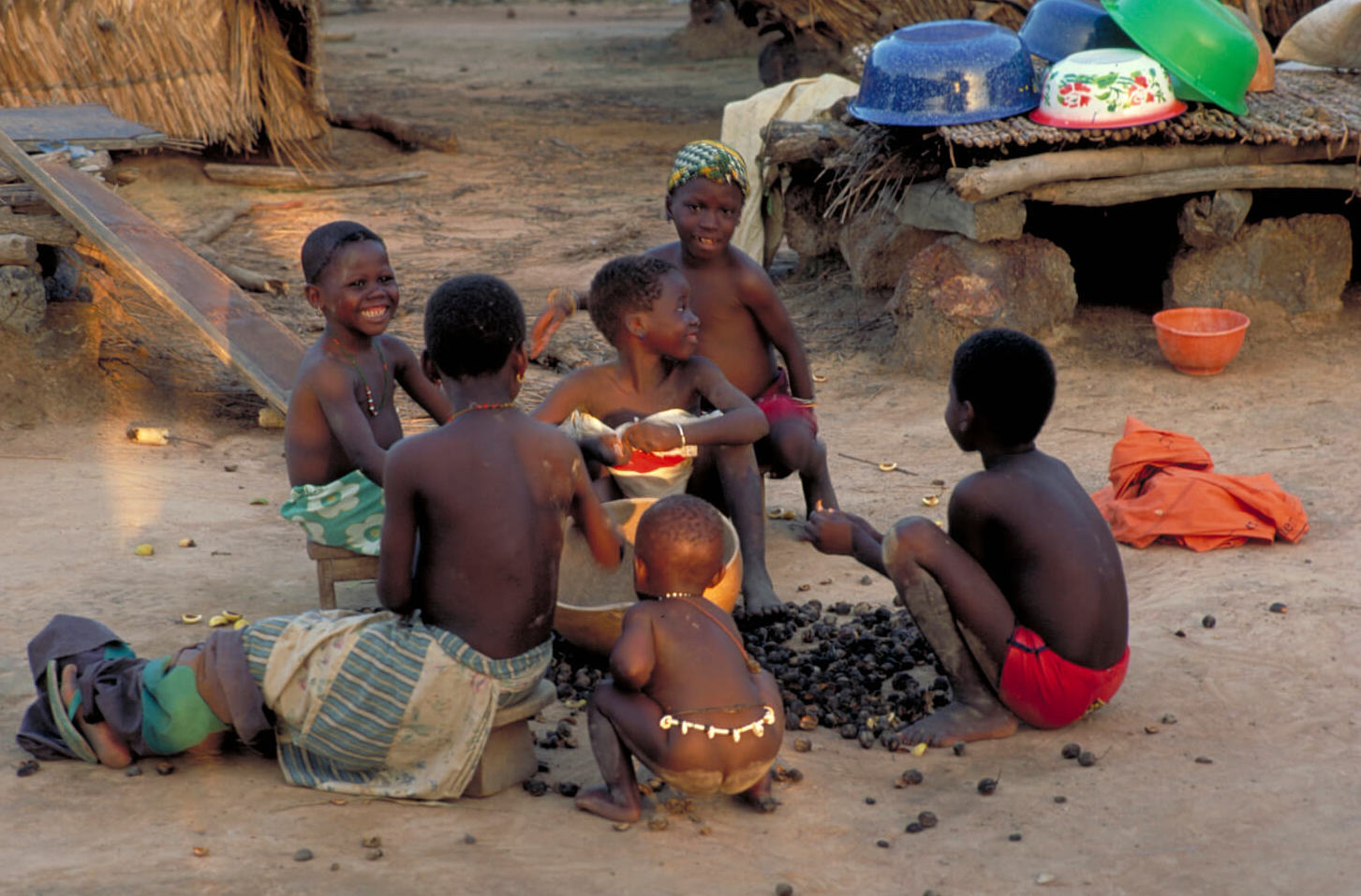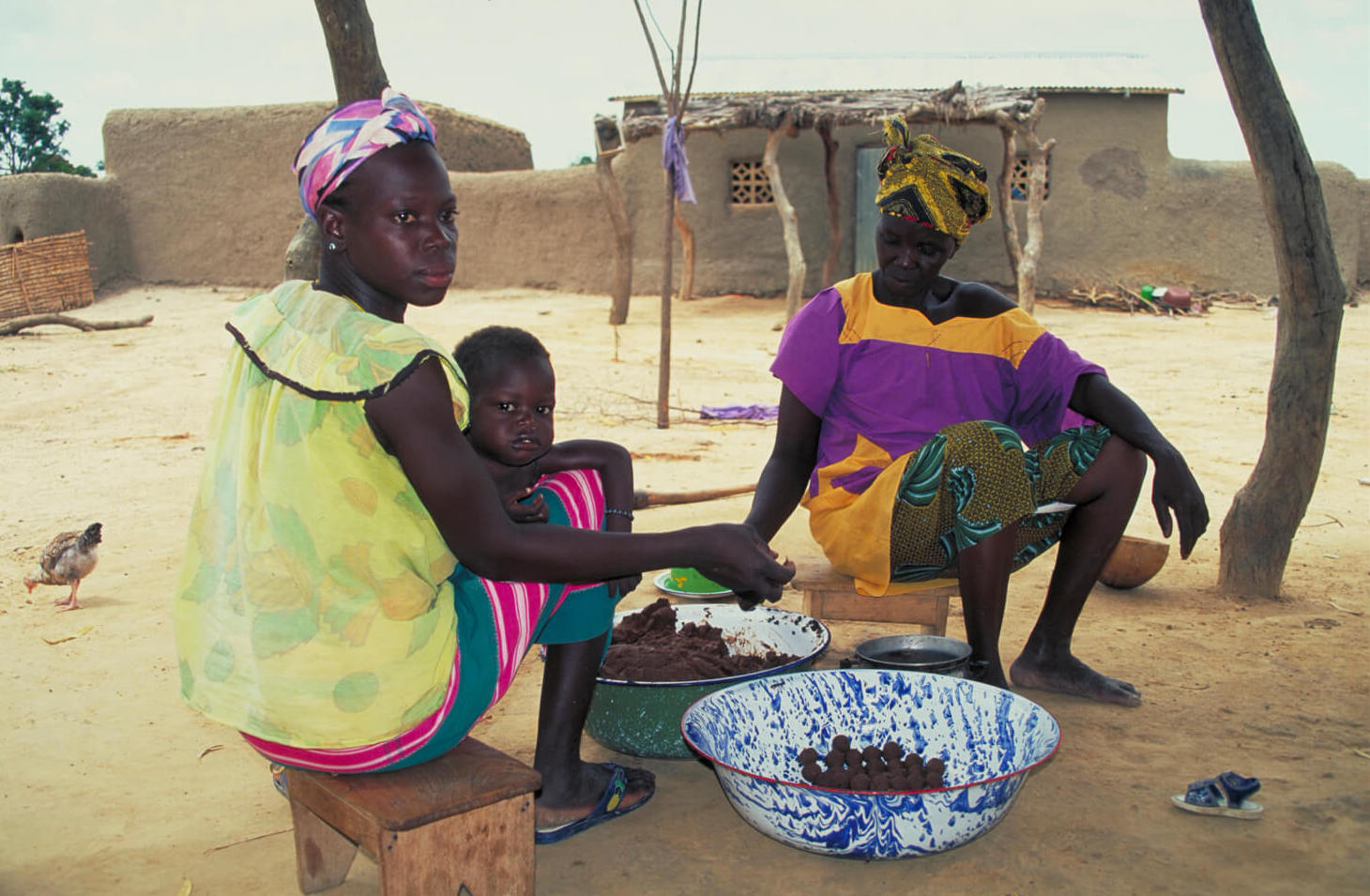 It's an adventure, it's awakening, it's human